Mrs. Cradduck's EL students surprised her with a birthday celebration!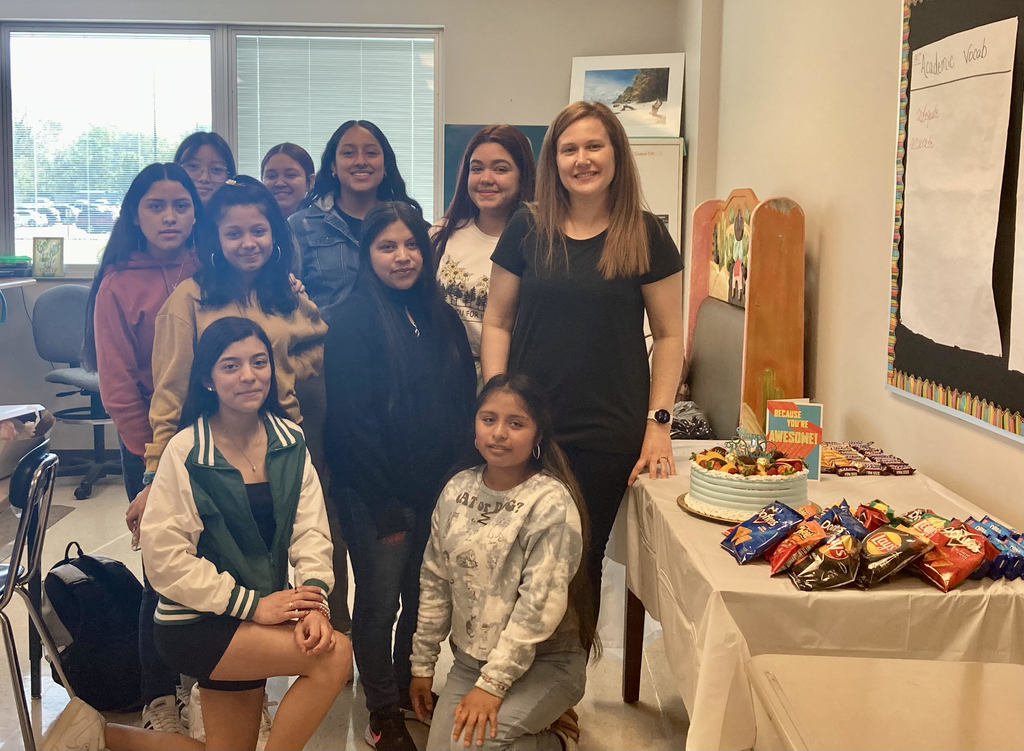 The CHS Beta Club hosted a faculty egg hunt on Wednesday. Teachers were given the opportunity to tap into their inner child as they raced around the school looking for eggs with candy, notes of appreciation, and special prizes.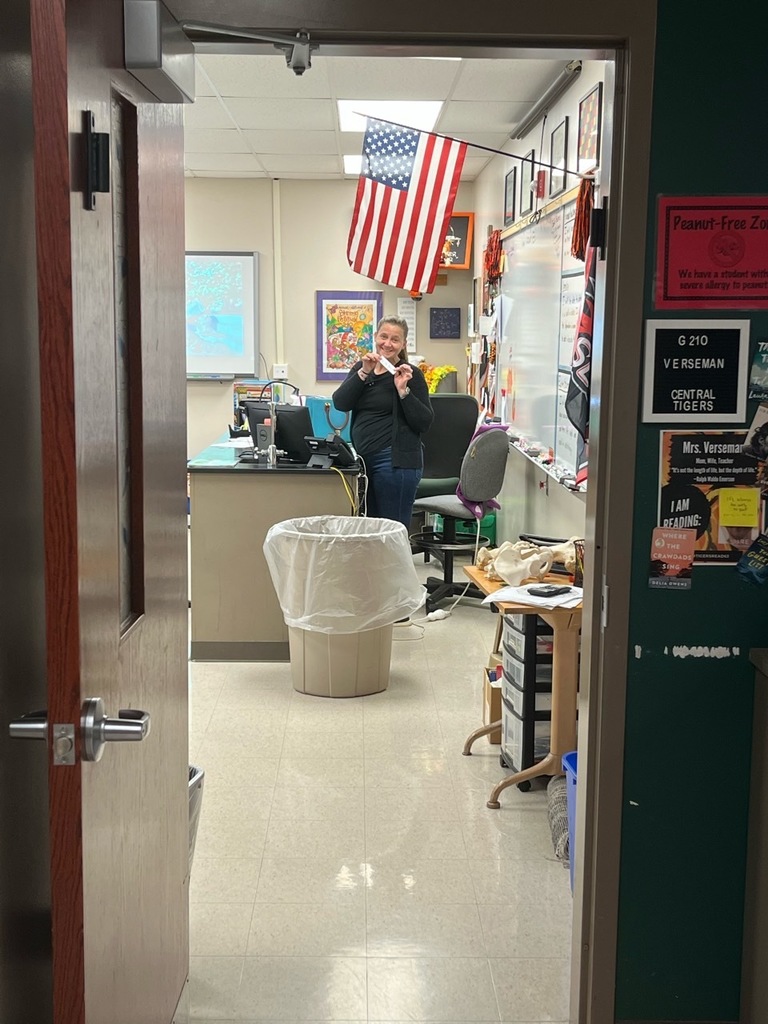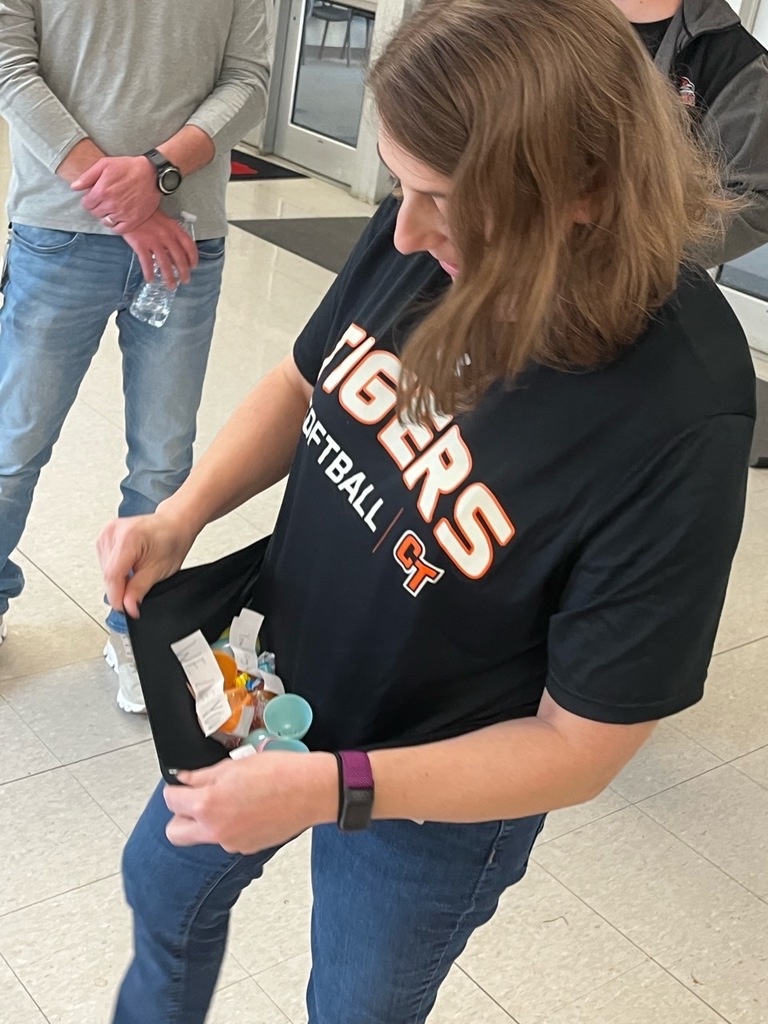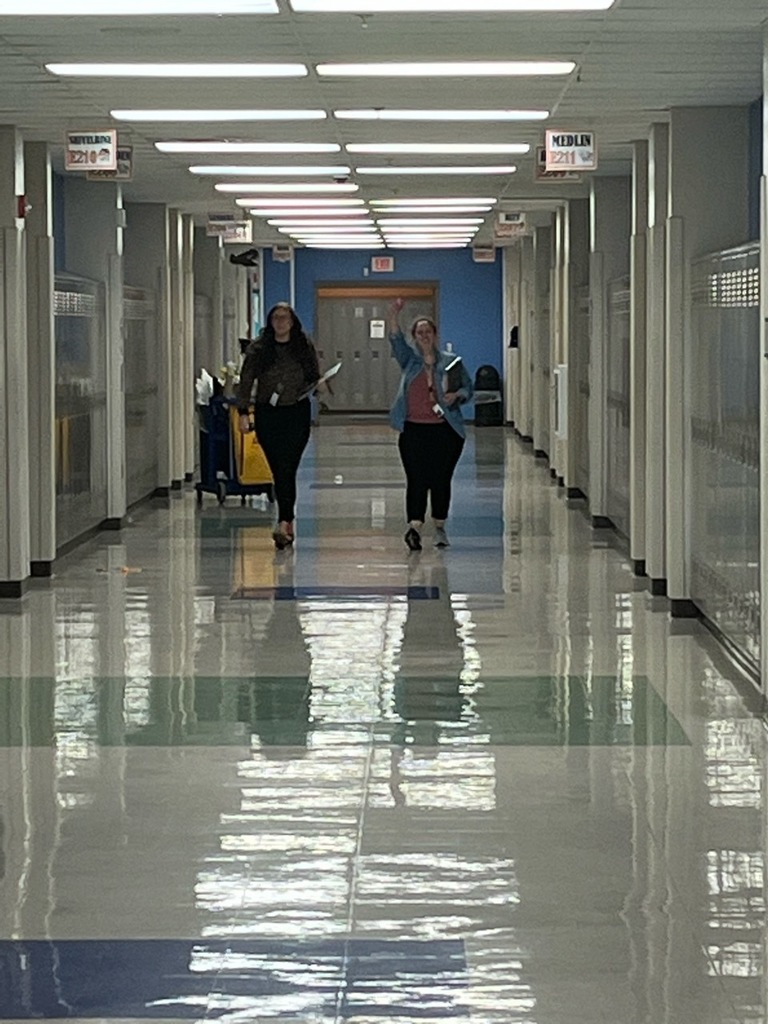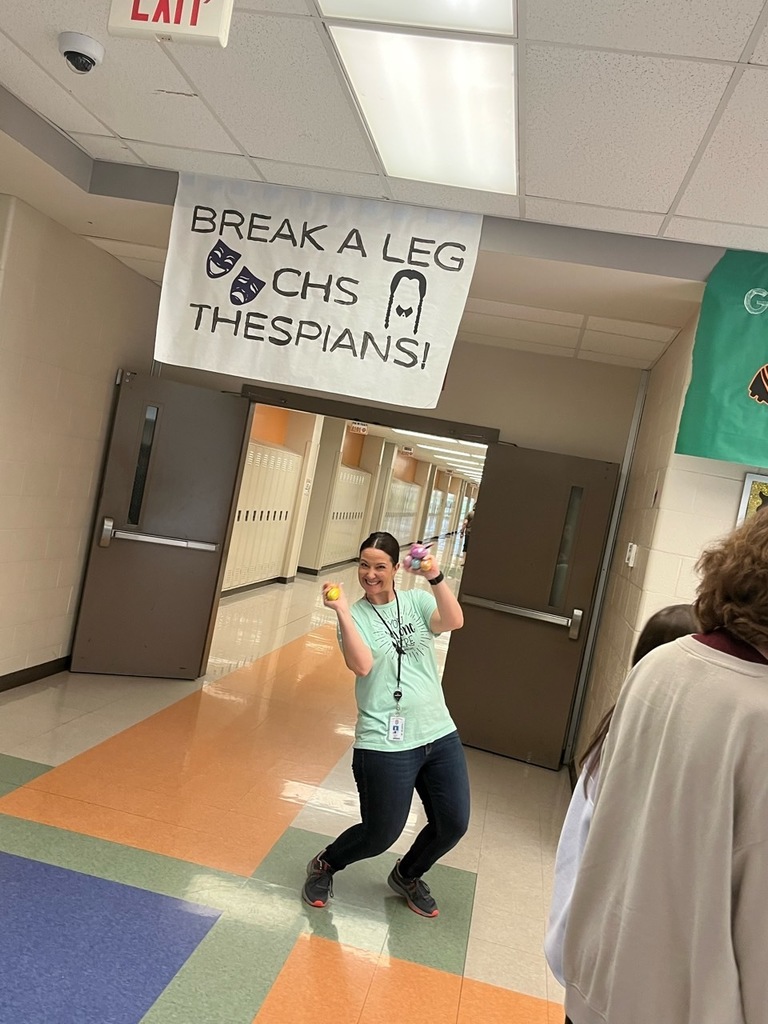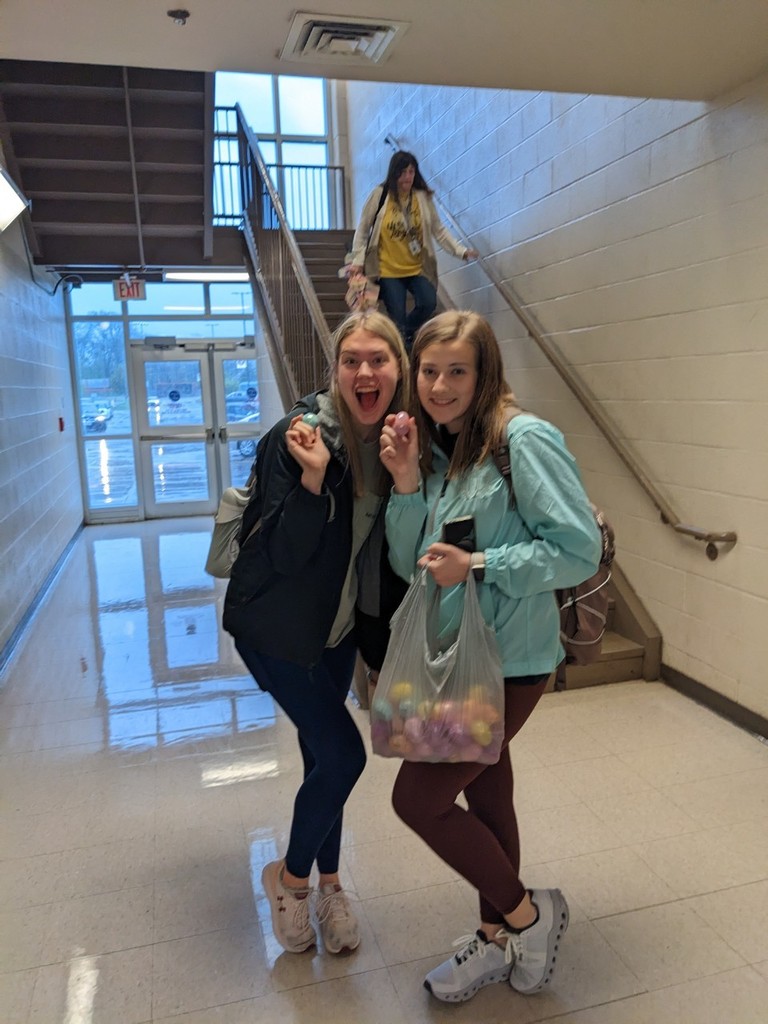 Mr. Essner's Earth Science learning about moon phases!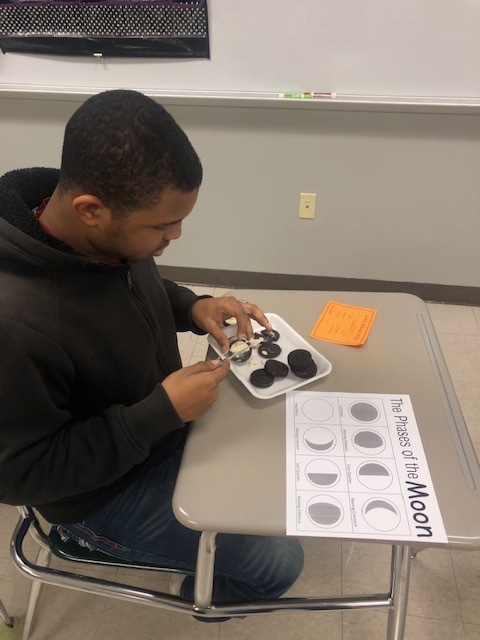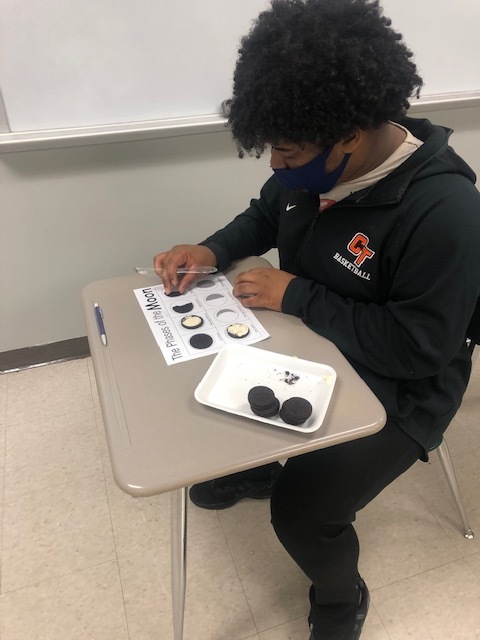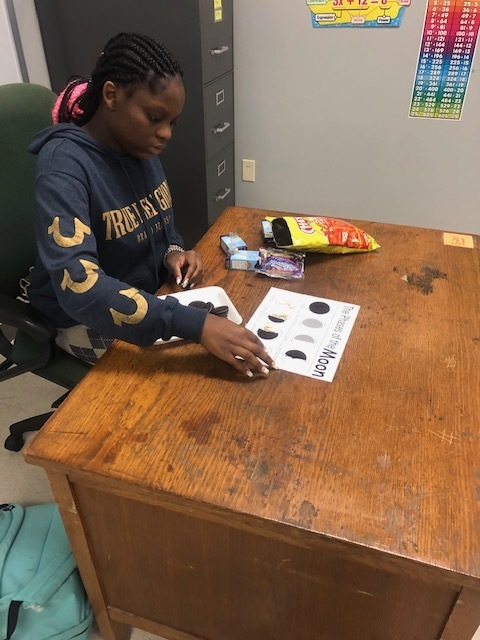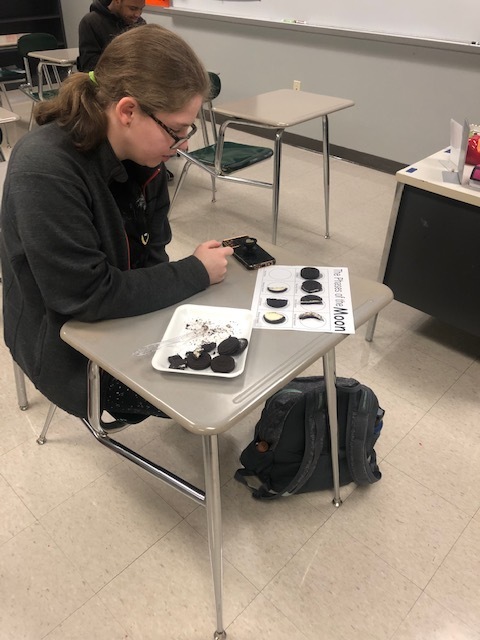 Cadets participated in a 14-mile hike on Saturday to commemorate the Bataan Death March from WWII. Good camaraderie and cause to raise awareness for Veterans Relief.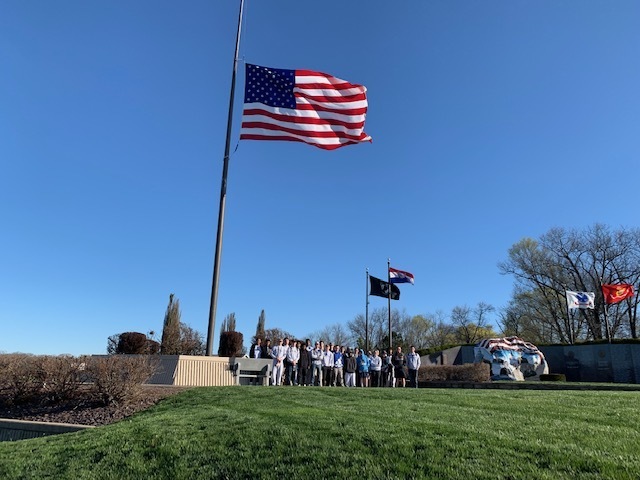 Juniors ACT on Tuesday, bring calculator and pencils!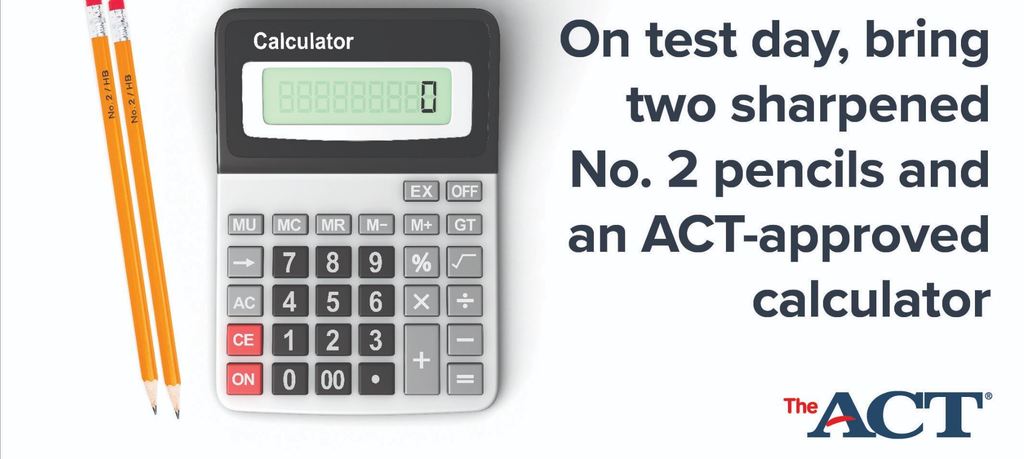 Orange Day at CHS sponsored by high school administration! Teachers enjoyed orange snack including anything from carrots to orange soda. Teachers enjoyed and appreciated the day!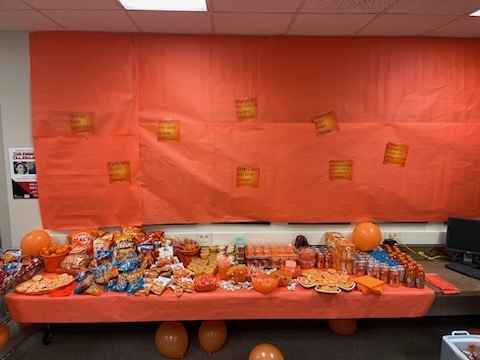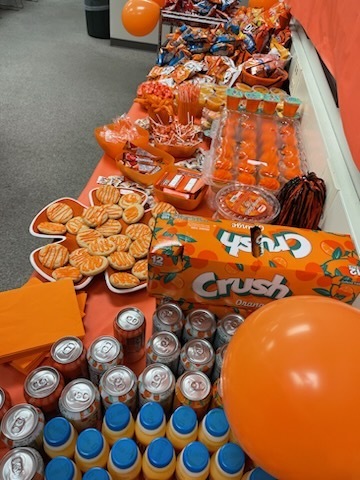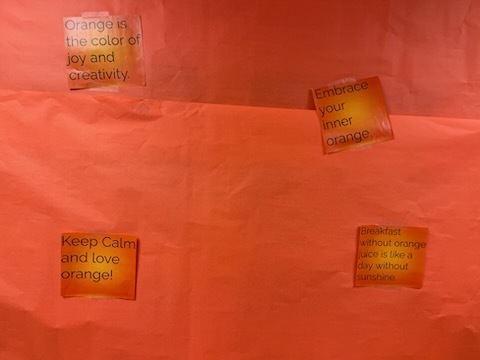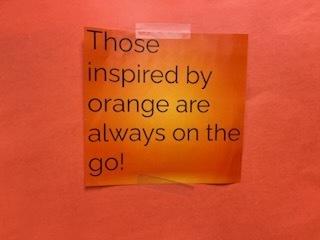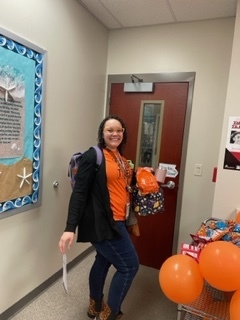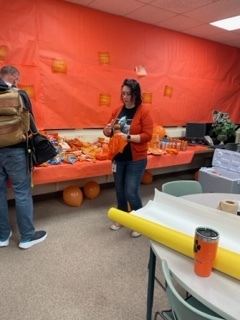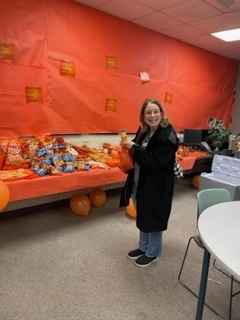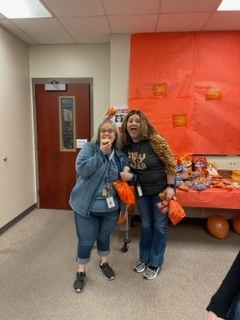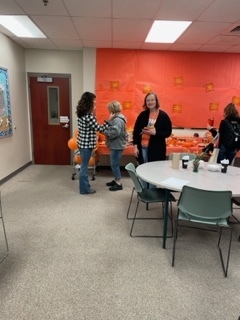 Important Update 3/31: All activities, Cub Club, practices and games are canceled today due to potential severe weather. The Addams Family at Cape Central High for tonight (Friday) will be rescheduled for Sunday at 2:00 p.m. Friday tickets will be honored at Sunday's performance. We encourage our Tiger Family to please stay tuned to local media outlets to make sure you are informed of the latest weather. We could have very strong storms late this afternoon into the evening. Please be safe. Thank you!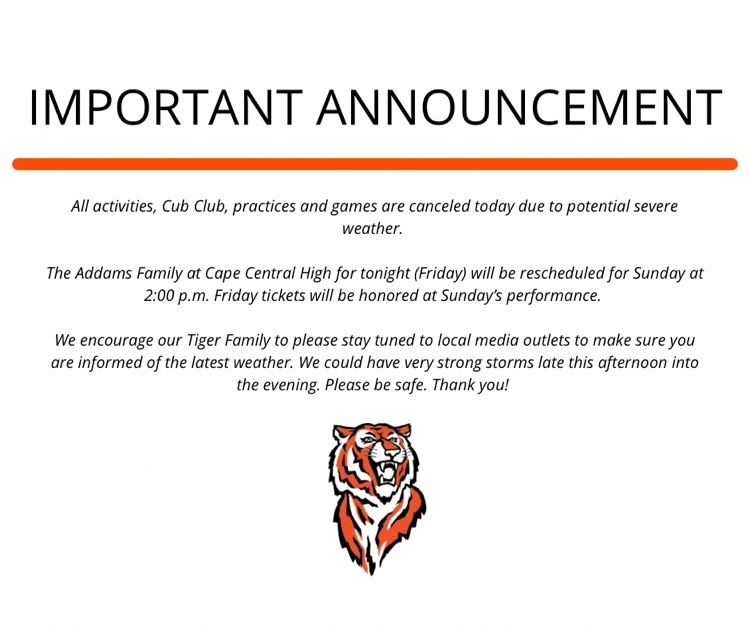 What a wonderful show the CHS students put on last night! You have two more opportunities to enjoy it, Friday and Saturday at 7 pm. Do not miss this amazing show.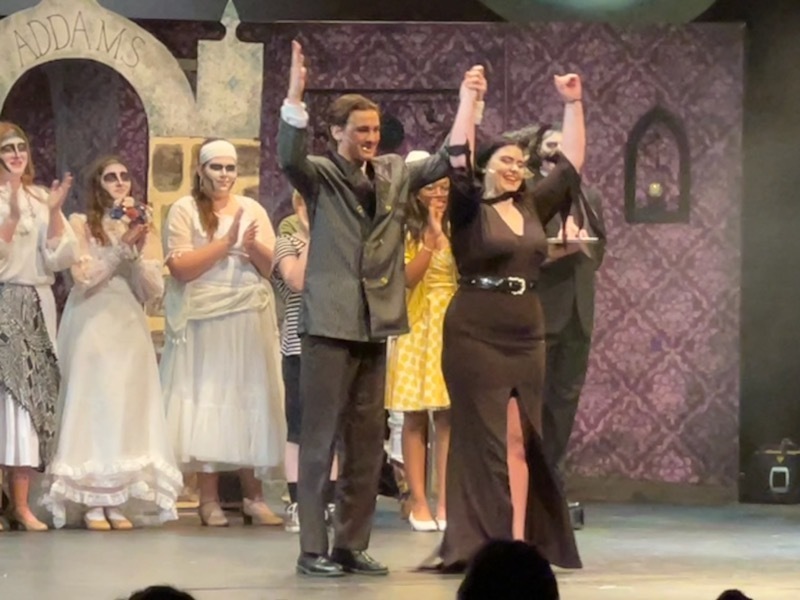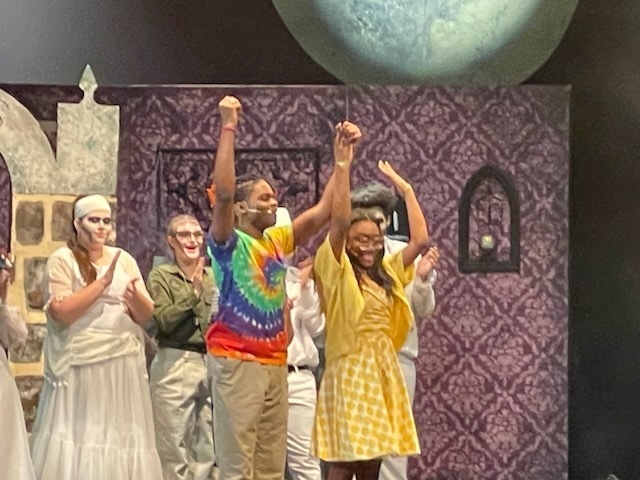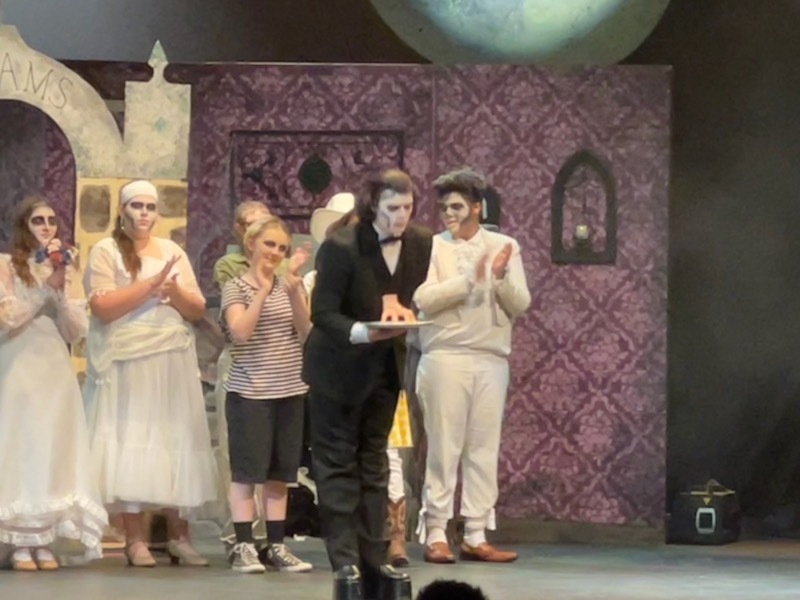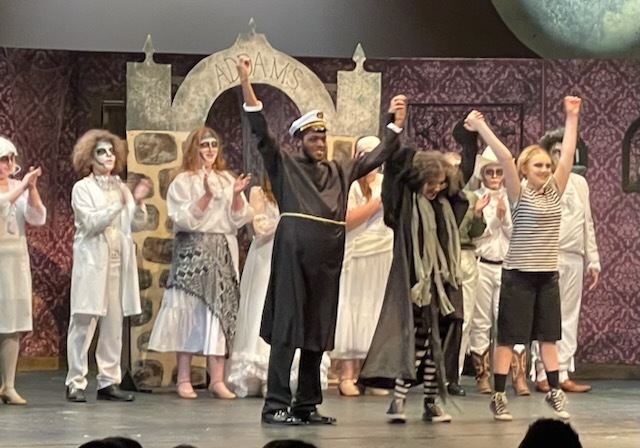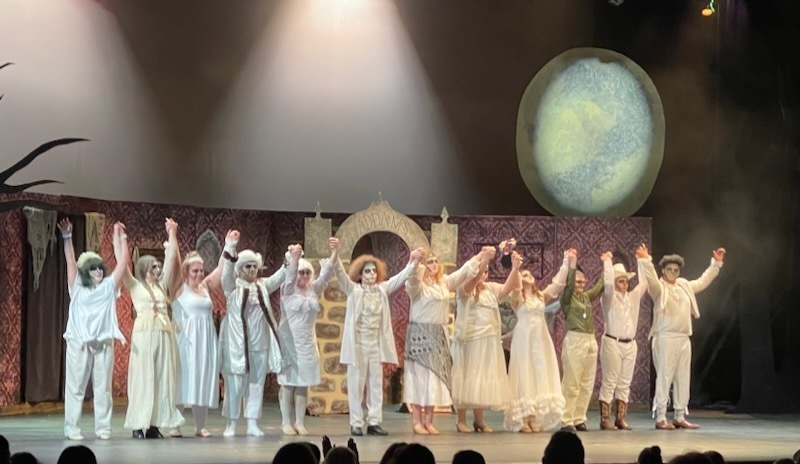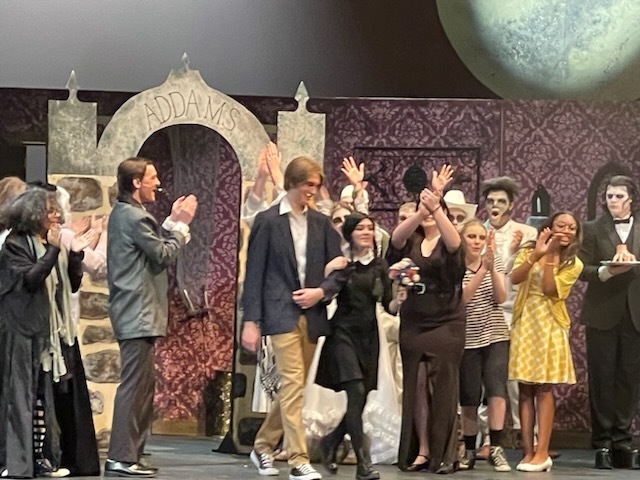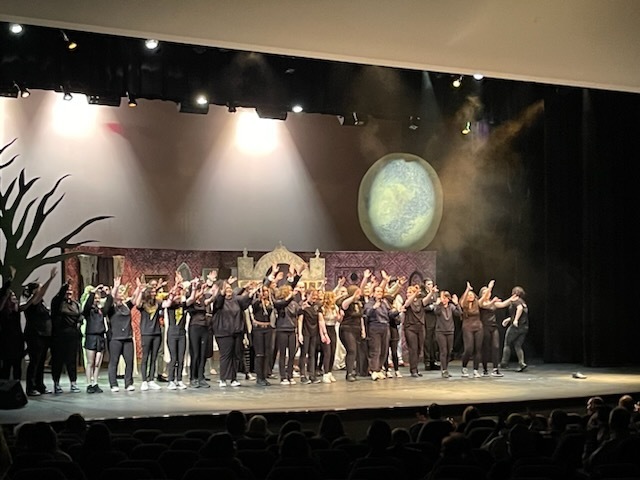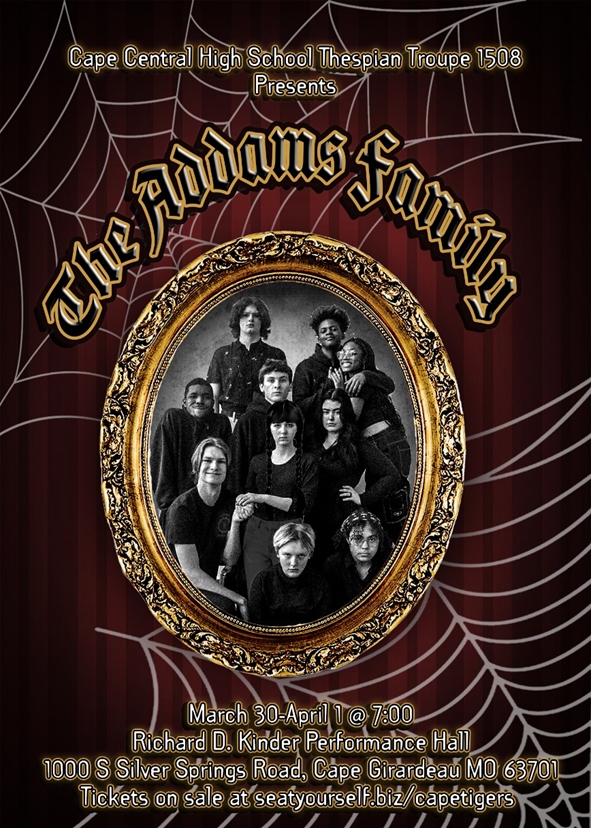 Cape Girardeau Public Schools and the City of Cape Girardeau would like to invite the public to celebrate the opening of the Jefferson Community Center on Thursday, April 6th at 1:00 p.m. We will host a short ceremony and offer tours of the new facility. We are very excited for our students and the community to use this beautiful, new resource!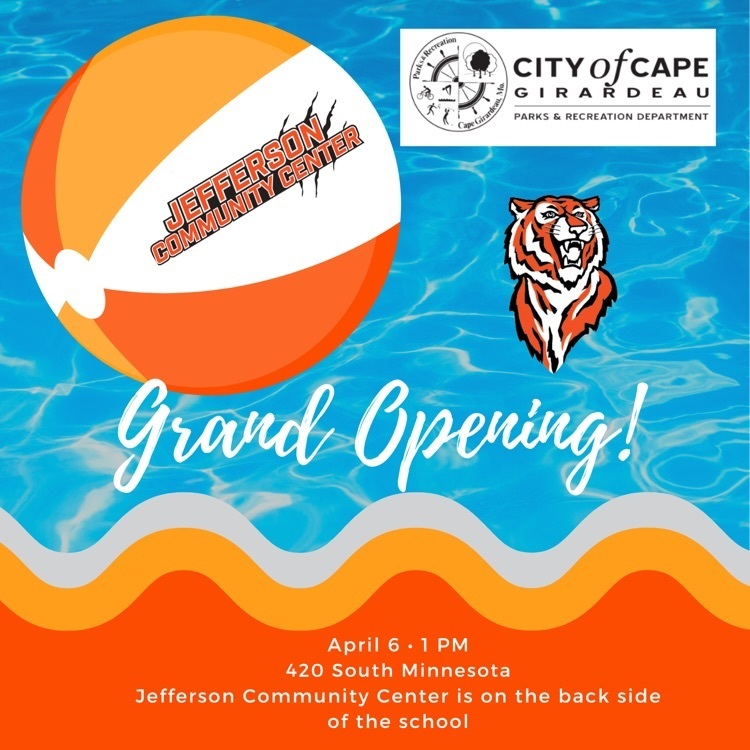 The Girardot Yearbook is still selling the 2022-2023 yearbook through May 26th. There will be very limited copies available for purchase at orientation next year. To guarantee your book, please order yours today! Order at bit.ly/ctyearbook Please contact Mrs. Romine at
romineh@capetigers.com
if you have any questions regarding yearbook!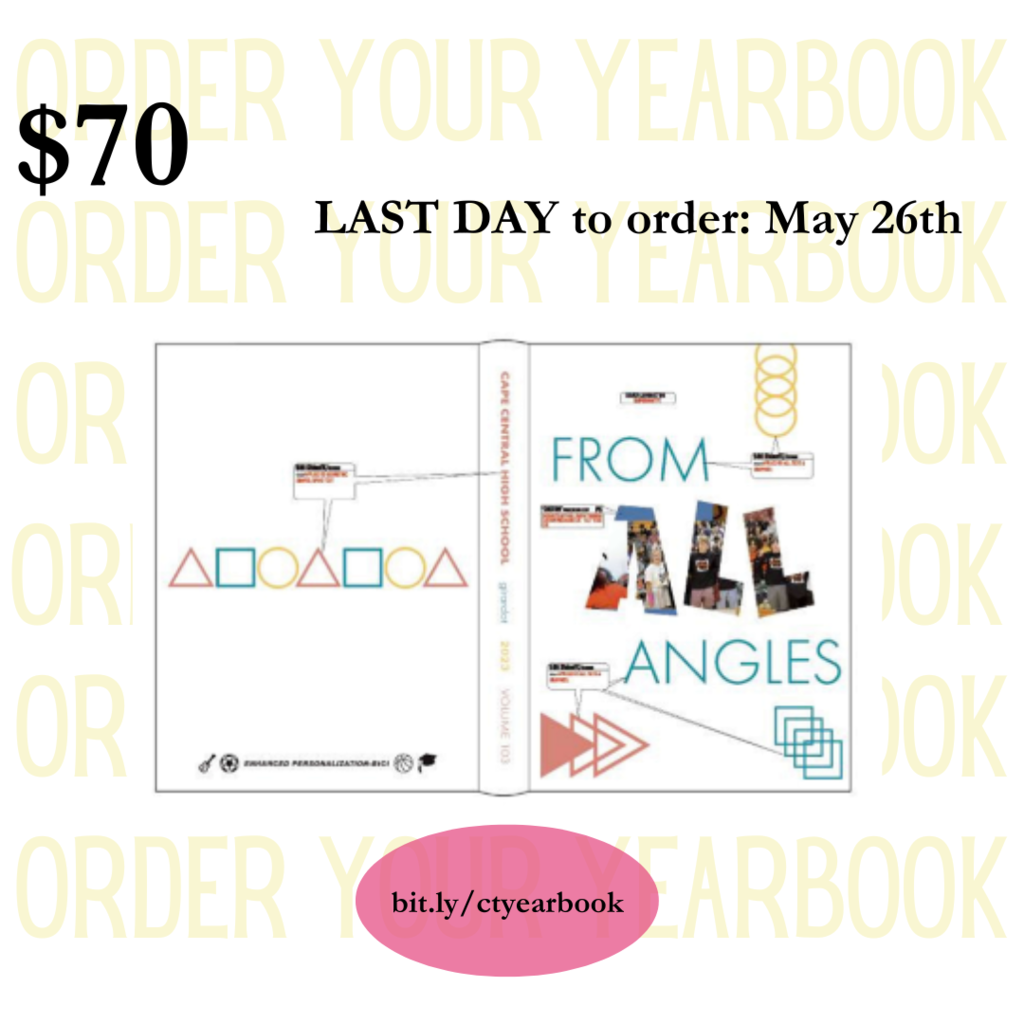 Students riding the buses below will be running a few minutes late today. Out of an abundance of caution, buses were late loading due to an incident involving law enforcement at South Ellis and Sprigg. Buses are rolling and getting loaded now. Buses running late today (3/27) Bus 8 - Franklin Bus 11 - Jefferson Bus 14 - TWKCJHS Bus 16 - CHS and Jefferson Bus 18 - CMS Bus 24 -CMS Thank you for your attention to this important message.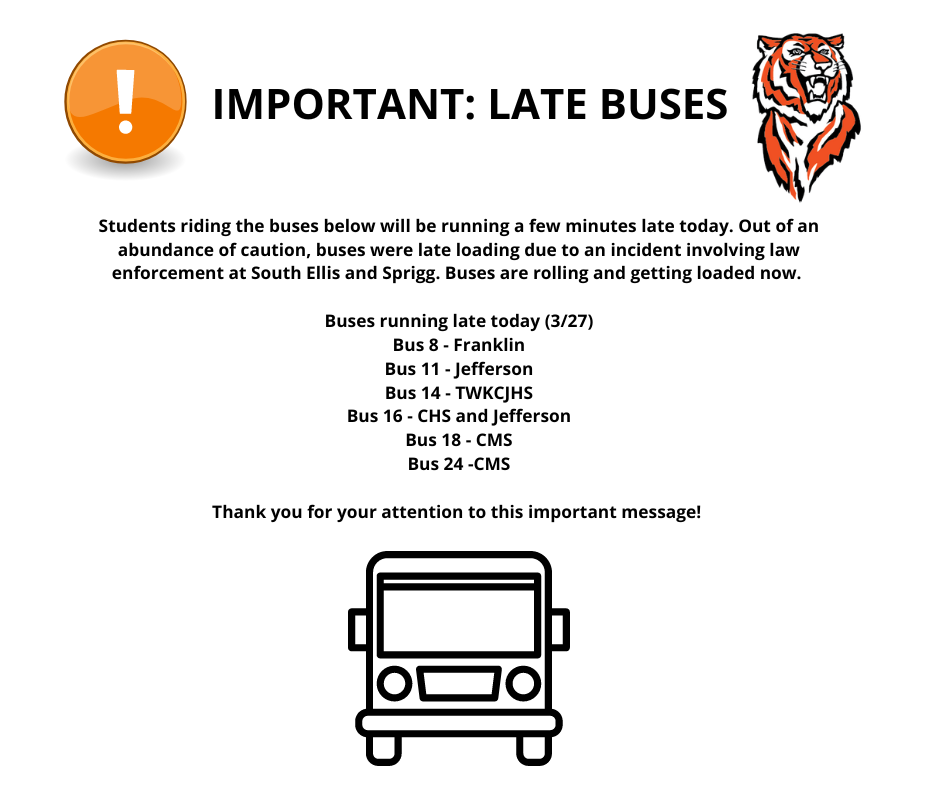 Congratulations to our orchestra students for performing in the New Orleans Heritage Festival and earning a Gold rating (top rating)! They scored second place out of 8 instrumental groups and also received the Spirit Award for having the most respectful and polite group throughout the festival. The CHS orchestra was also one of two orchestras to be invited to perform in a more competitive festival next year adjudicated by some of the top musicians in the world!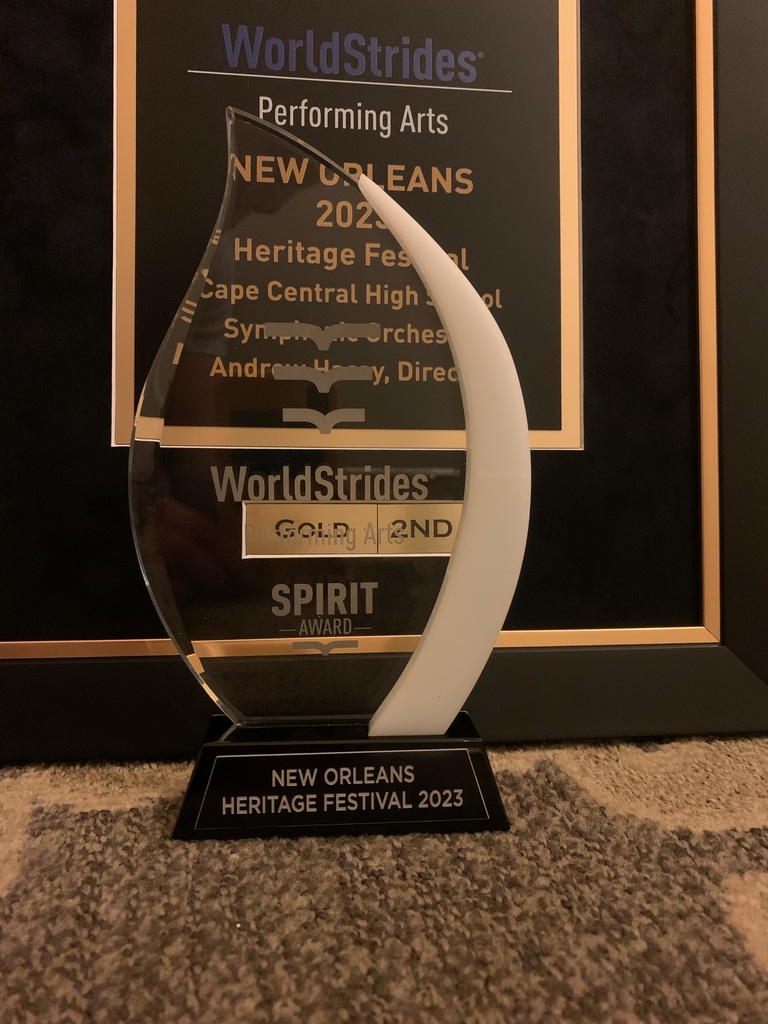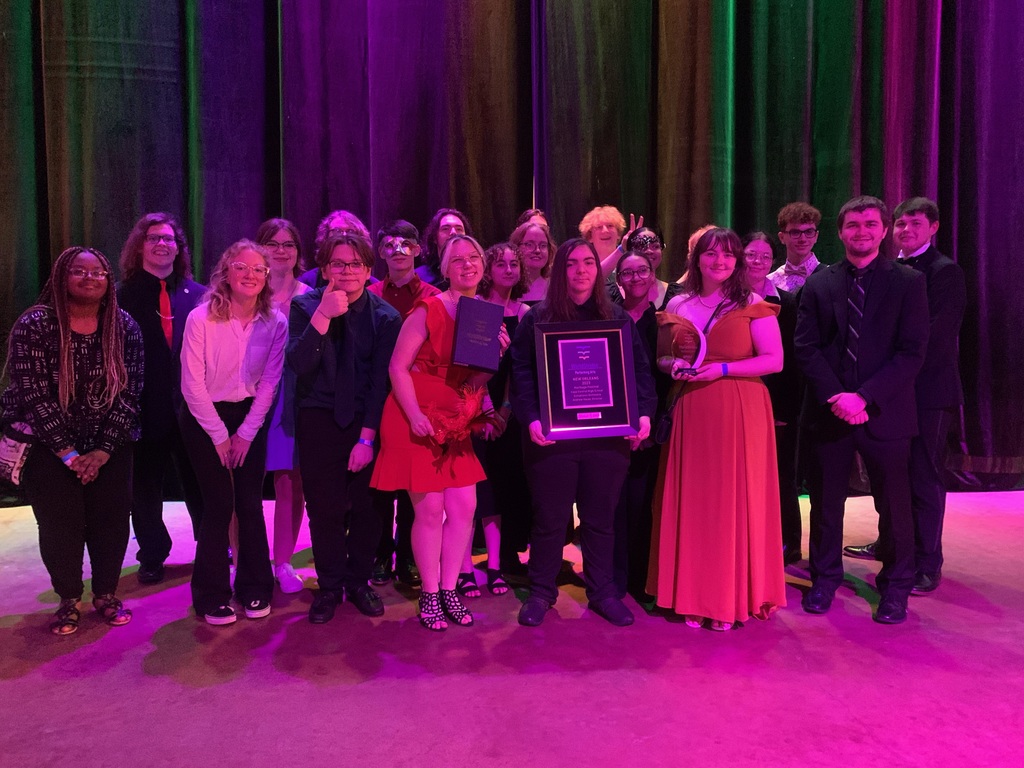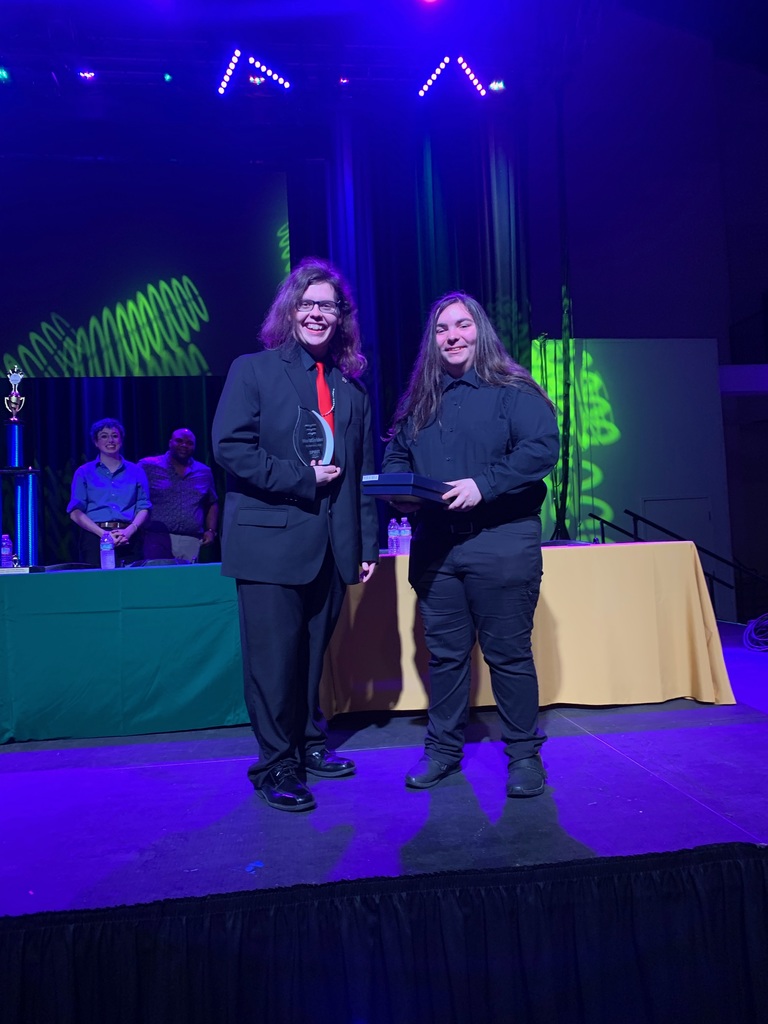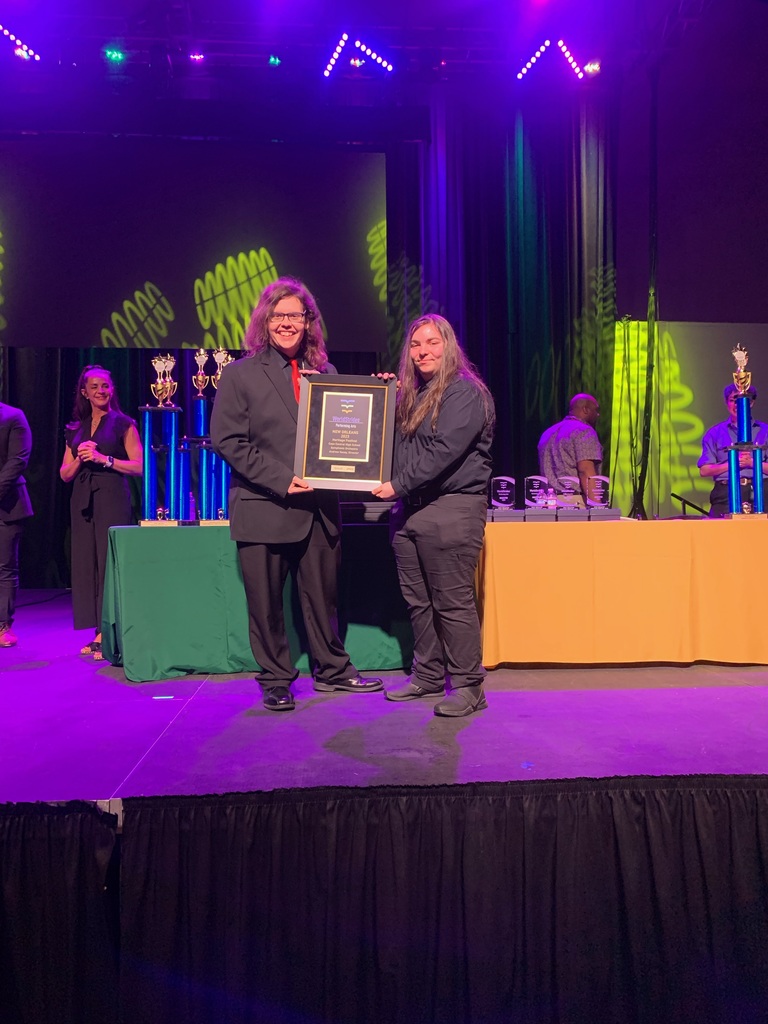 CHS JROTC cadets had a great time playing paintball at Raptor Ridge Paintball Complex in Kelso on Saturday. Paintball fun, team-building, lots of mud, hotdogs and burgers…what more could you ask for? A huge thanks to the Cape Public School Foundation for allowing the cadets to have such an awesome experience!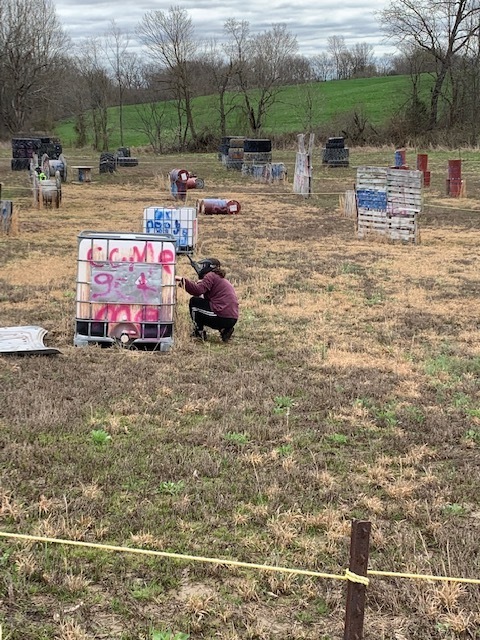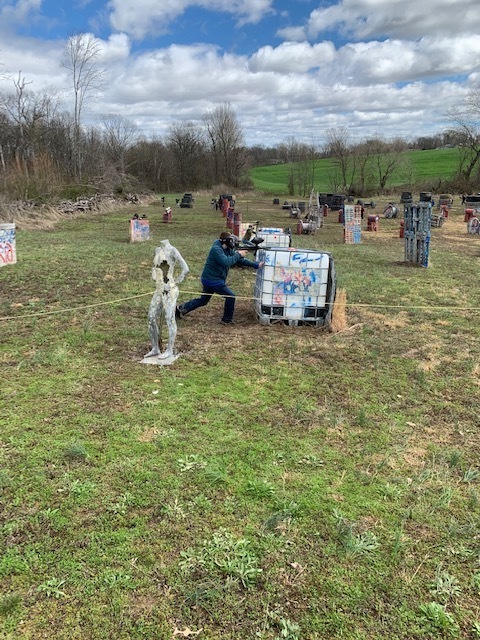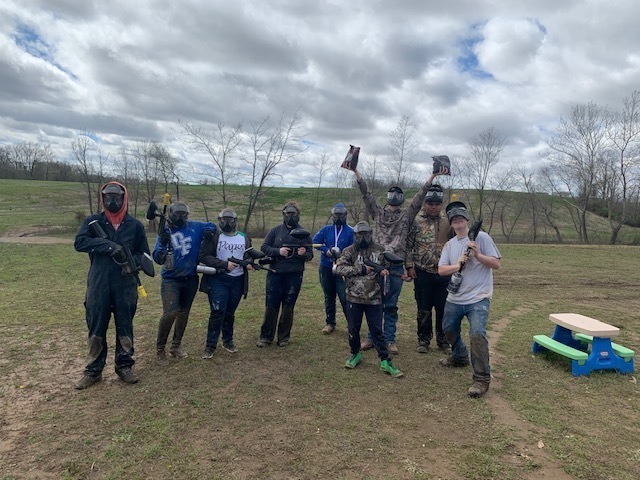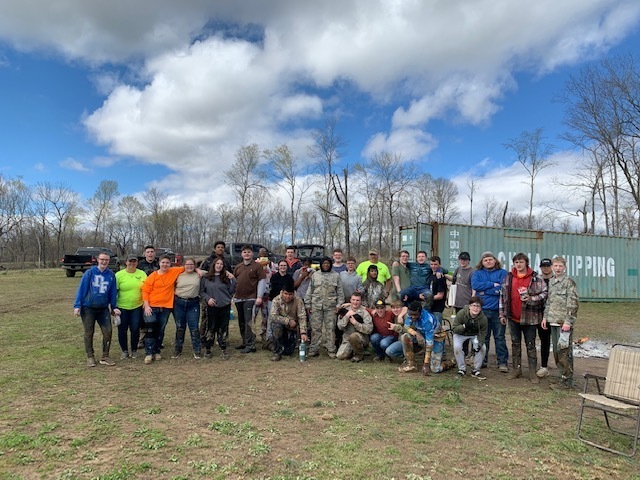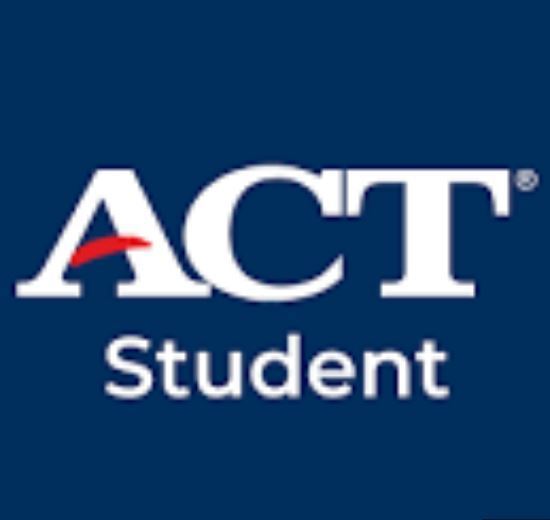 Dulina Dias was the 7th highest individual scorer at our Scholar Bowl tournament in Jackson today! He correctly answered 16% of the toss-up questions presented to him.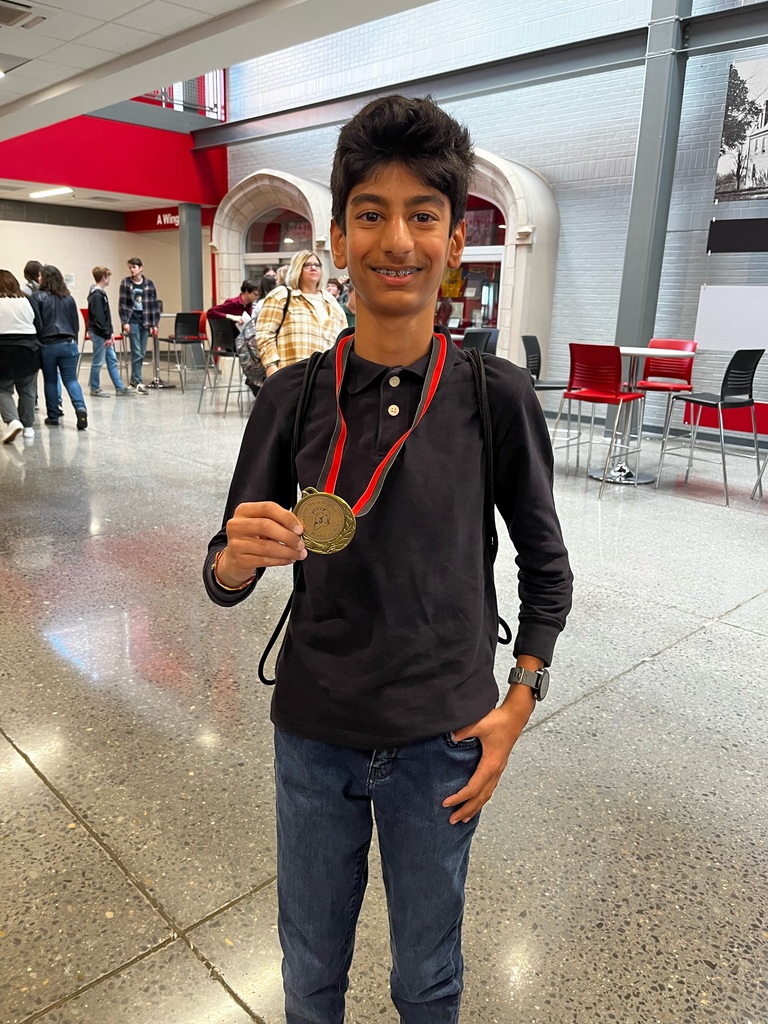 JROTC cadets took a great trip to Scott Air Force Base yesterday. Cadets gained first-hand experience with aircraft, robots, medical/first aid, survival, dorm life, and engagement with the many people and organizations on the base.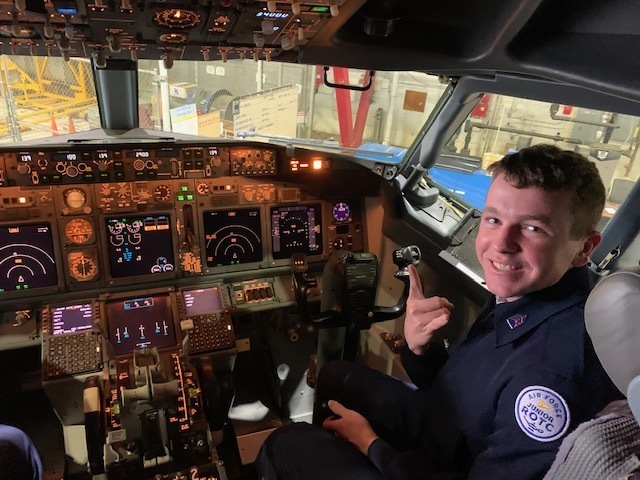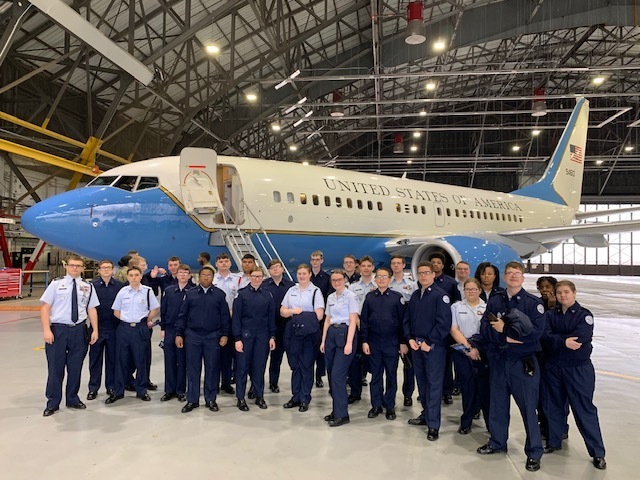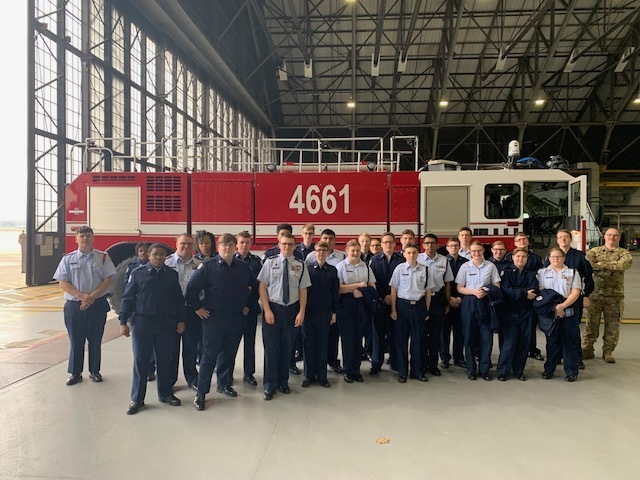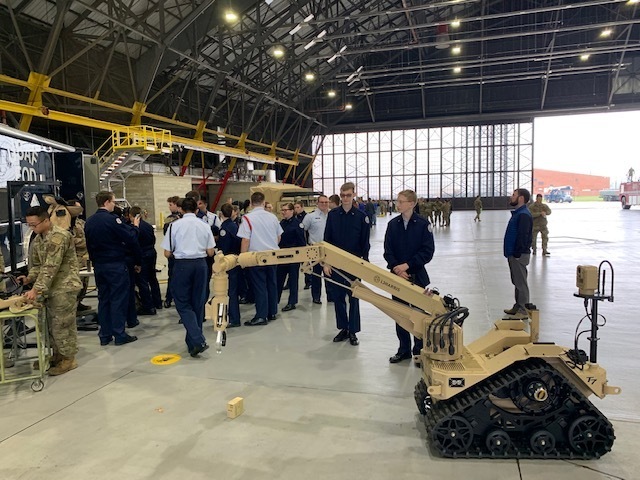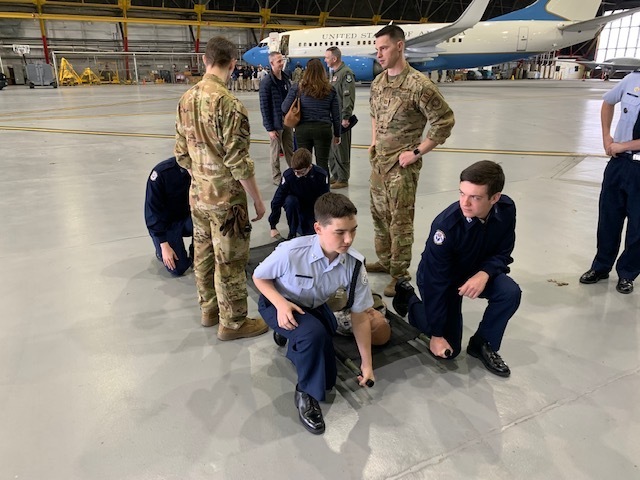 Mrs. Woodson's Algebra A students completed a Scatter Plot and Lines of Best-Fit mystery activity by collecting data on how far they can jump and measuring their height to identify the thief at the museum.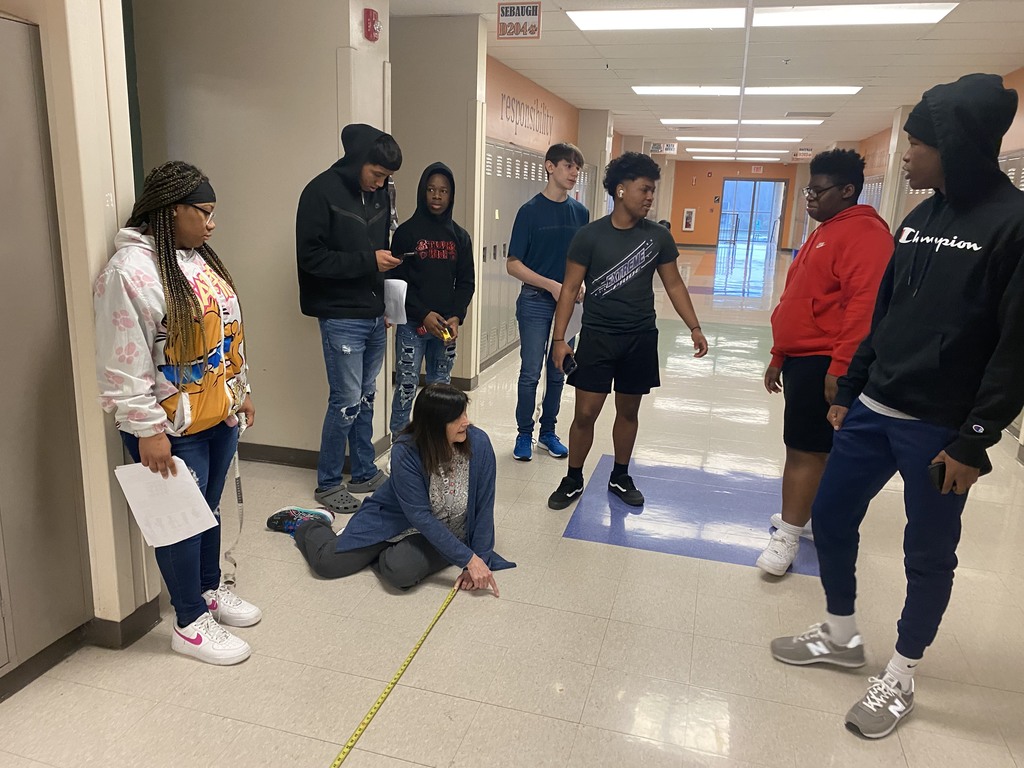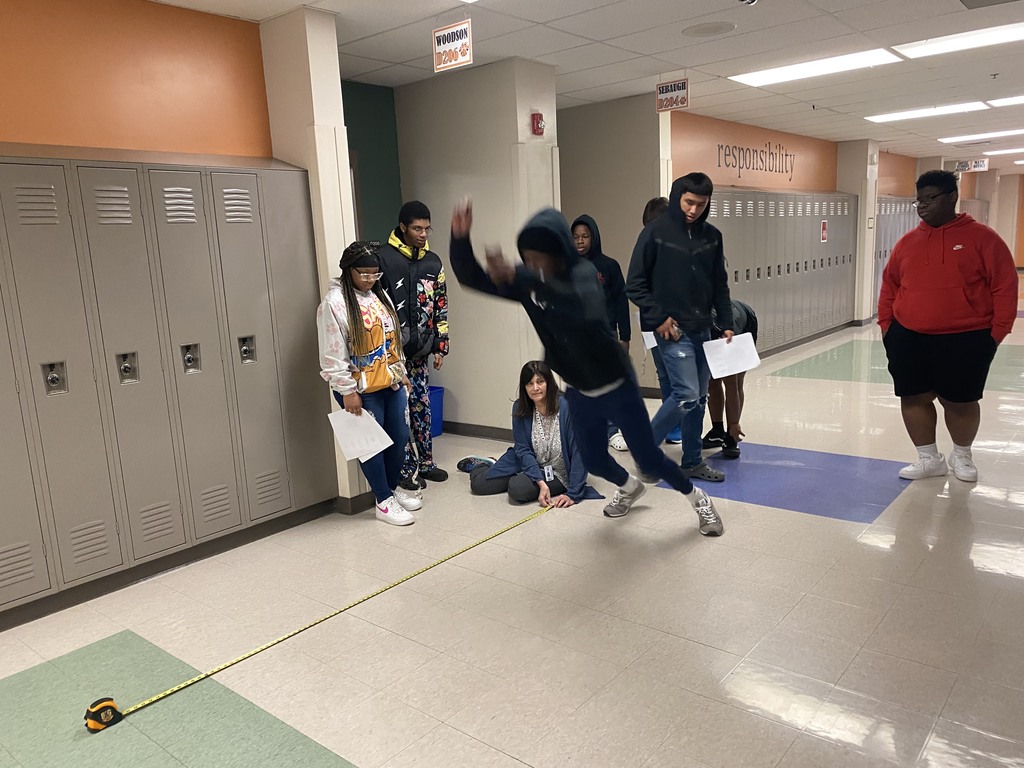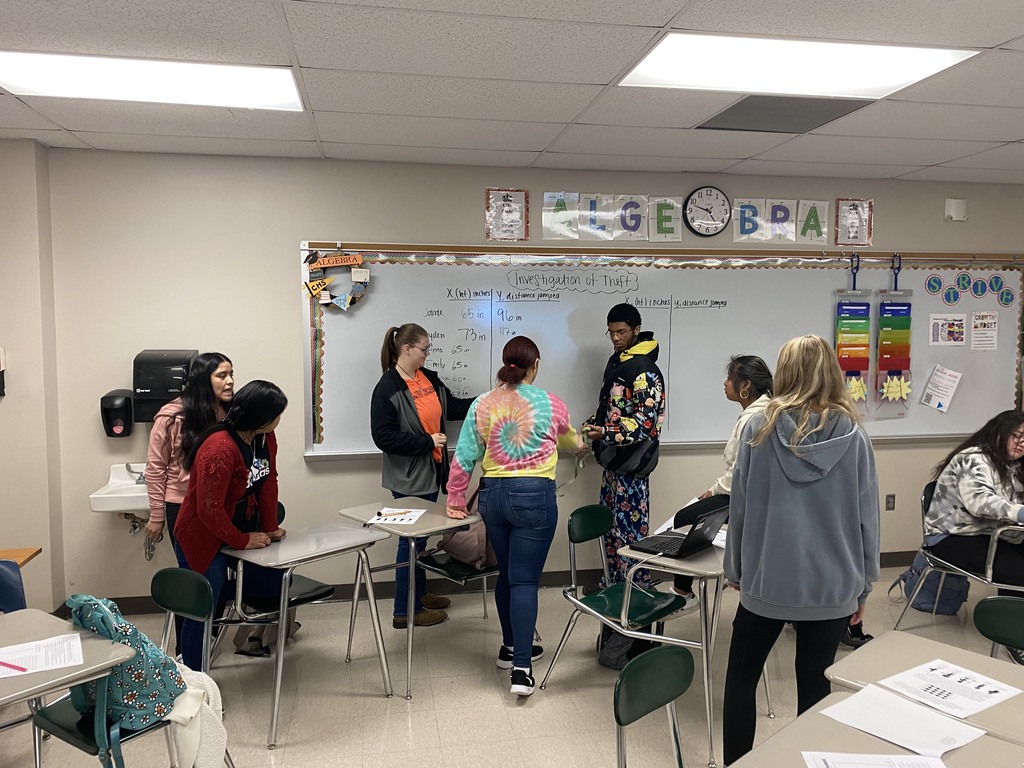 Math teachers served the community recently by picking up trash along the roads around the school.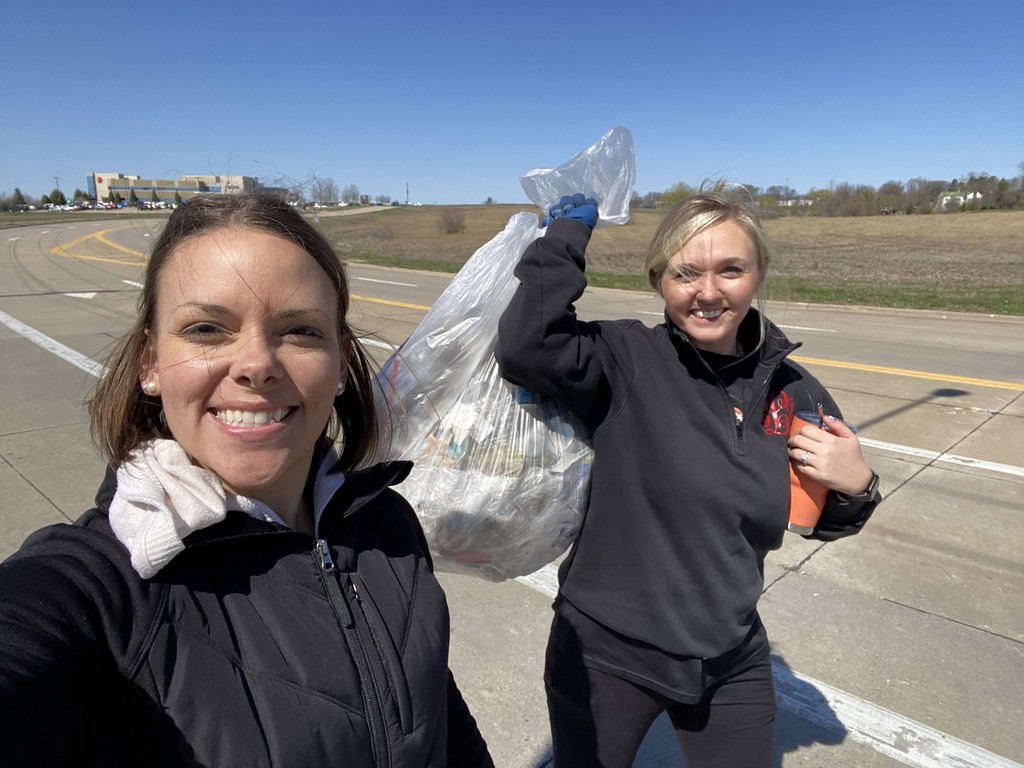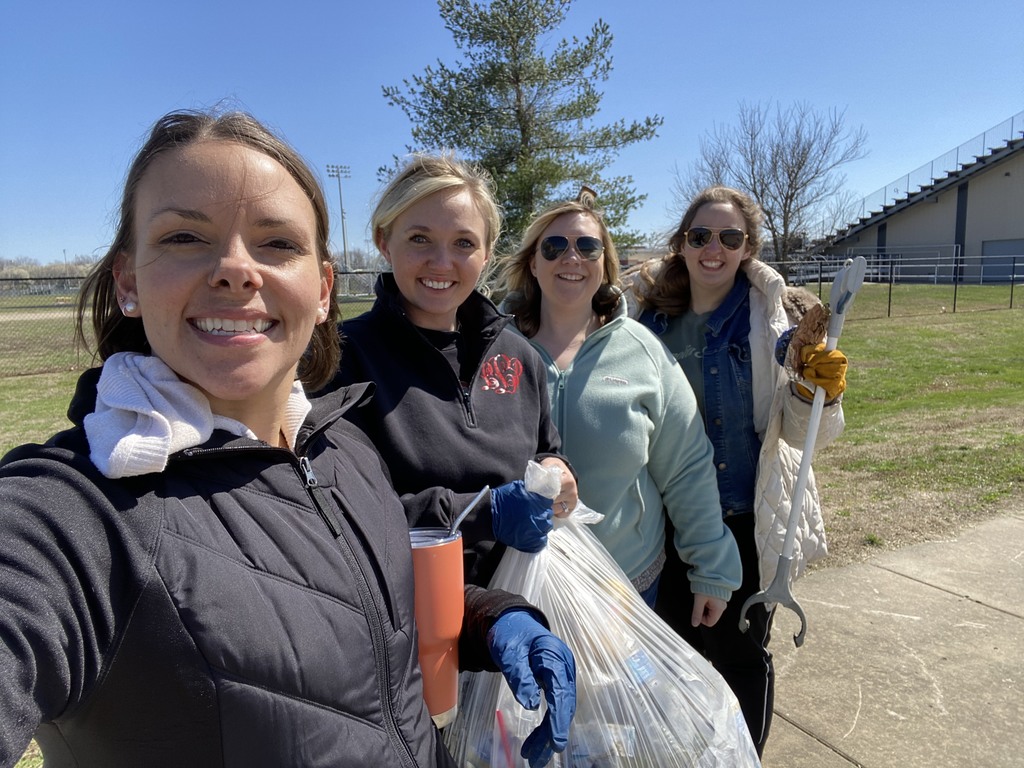 Social Studies teachers recently created posters to display in the school to support our Spring sports teams.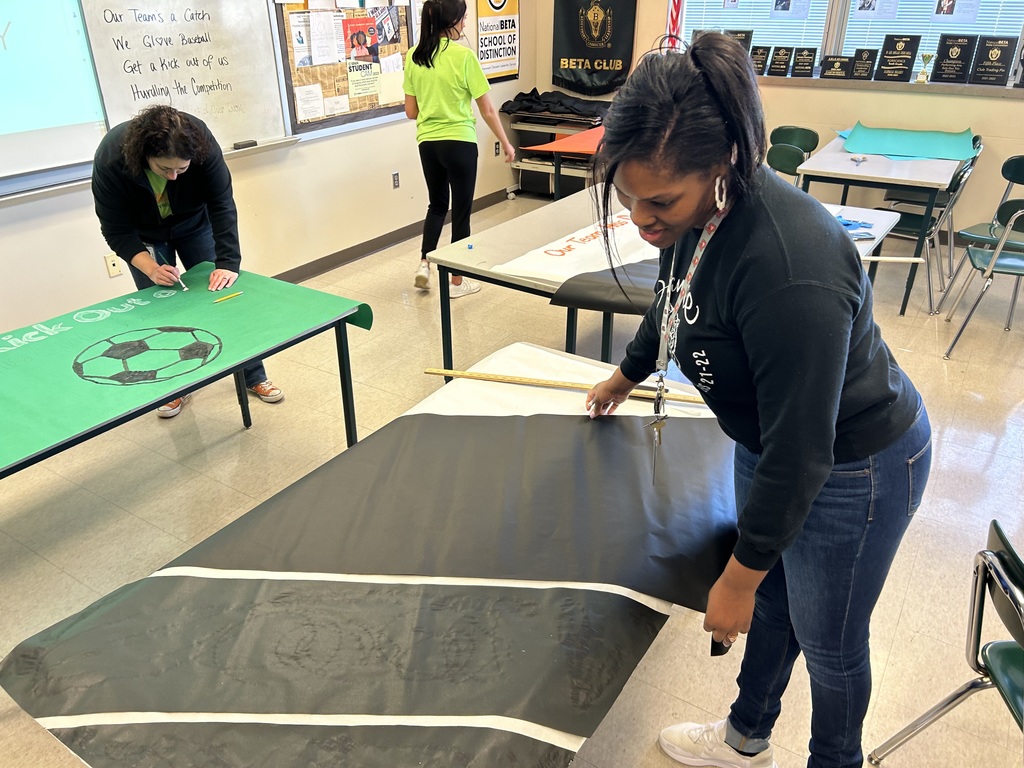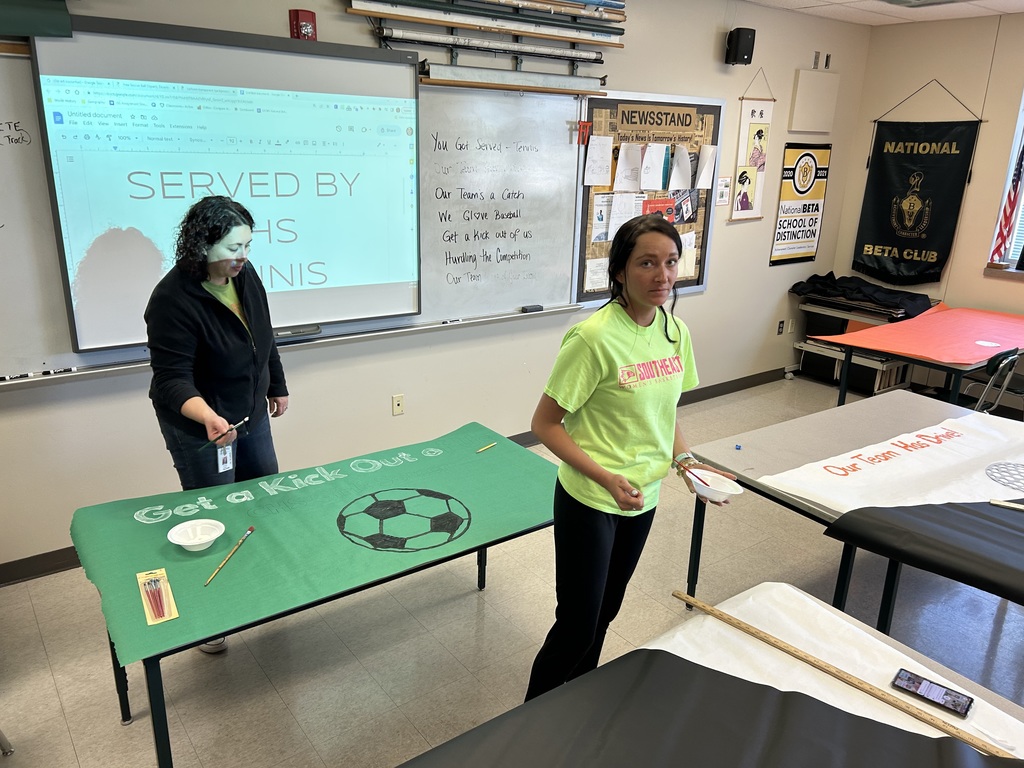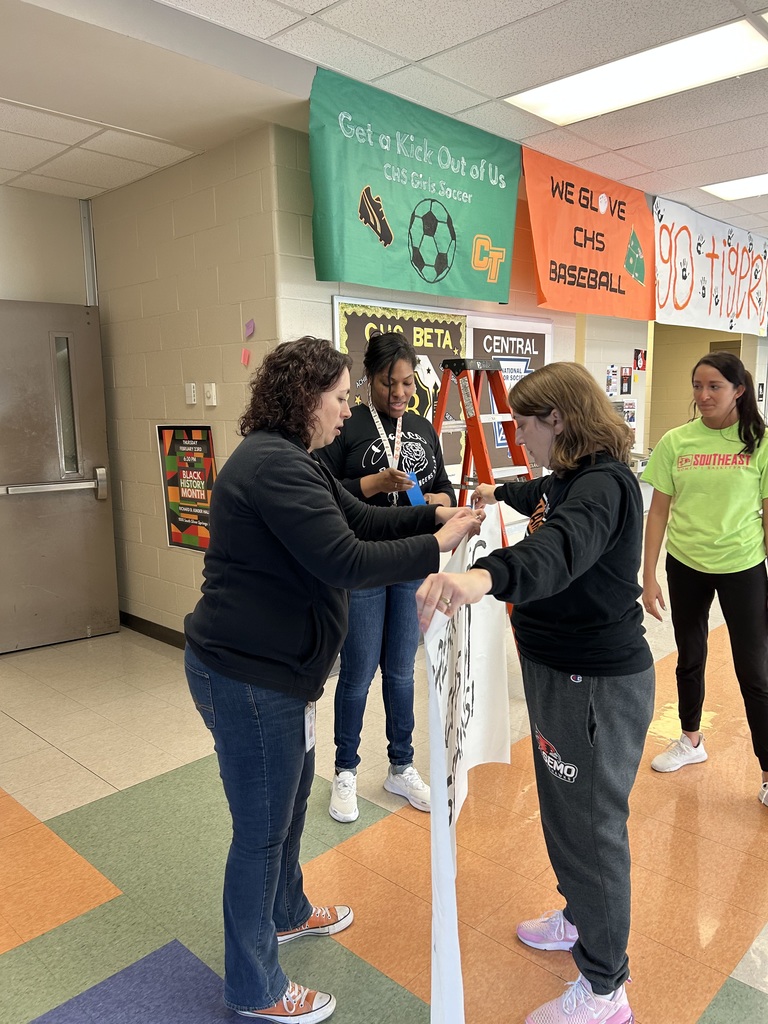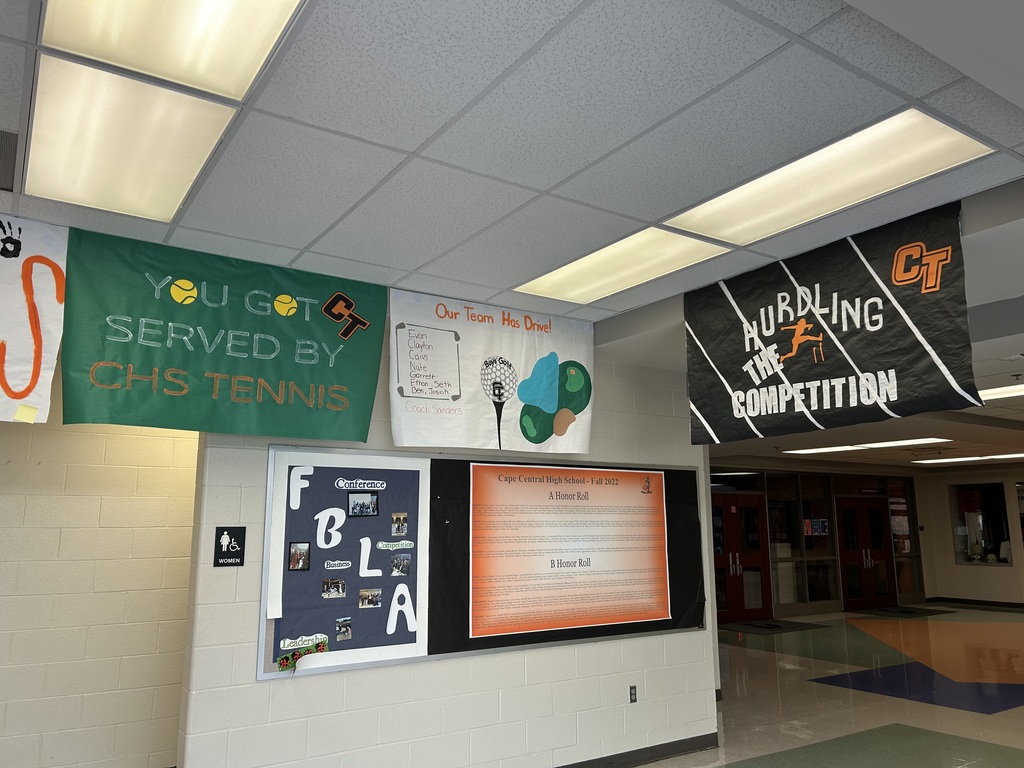 Congratulations to all the students who participated. Students who placed in the top three are: Julia Whitaker and Srija Bandyopadayay Public Forum-2nd Julia - Original Oratory- 3rd Breyanah Coleman- Dramatic Interpretation-3rd Anshula Vandettu - Radio Speaking 3rd