French students have been participating in a Musical Madness with over 4300 schools worldwide. These are some of their "Smashdoodles" from the songs they are learning about.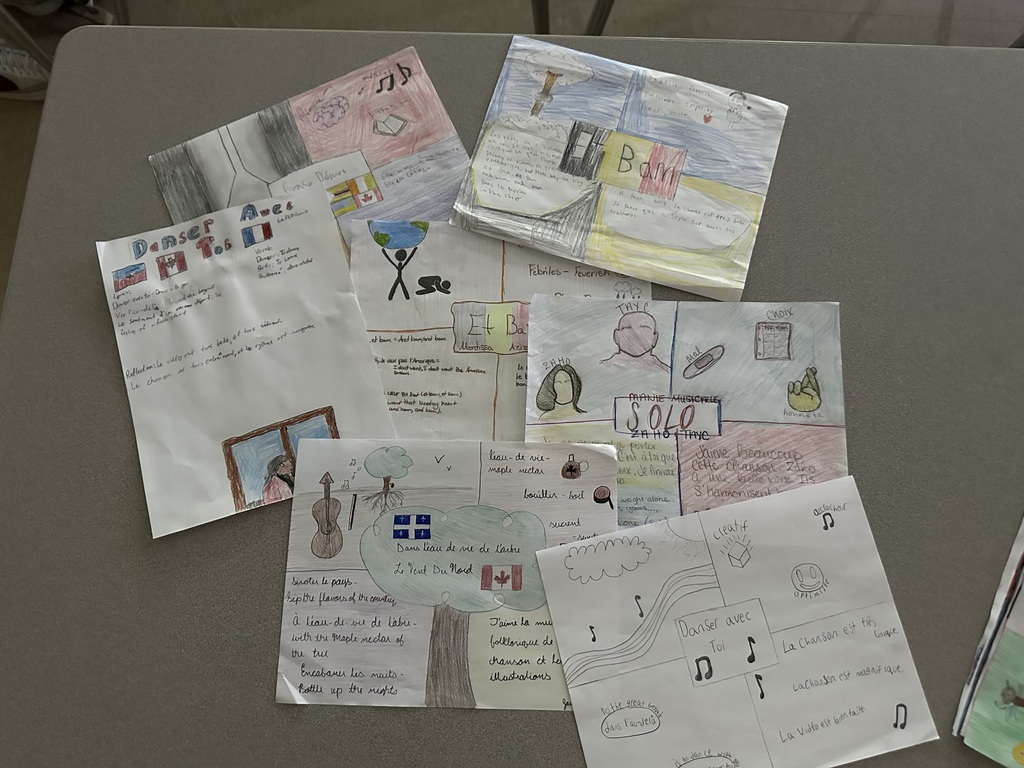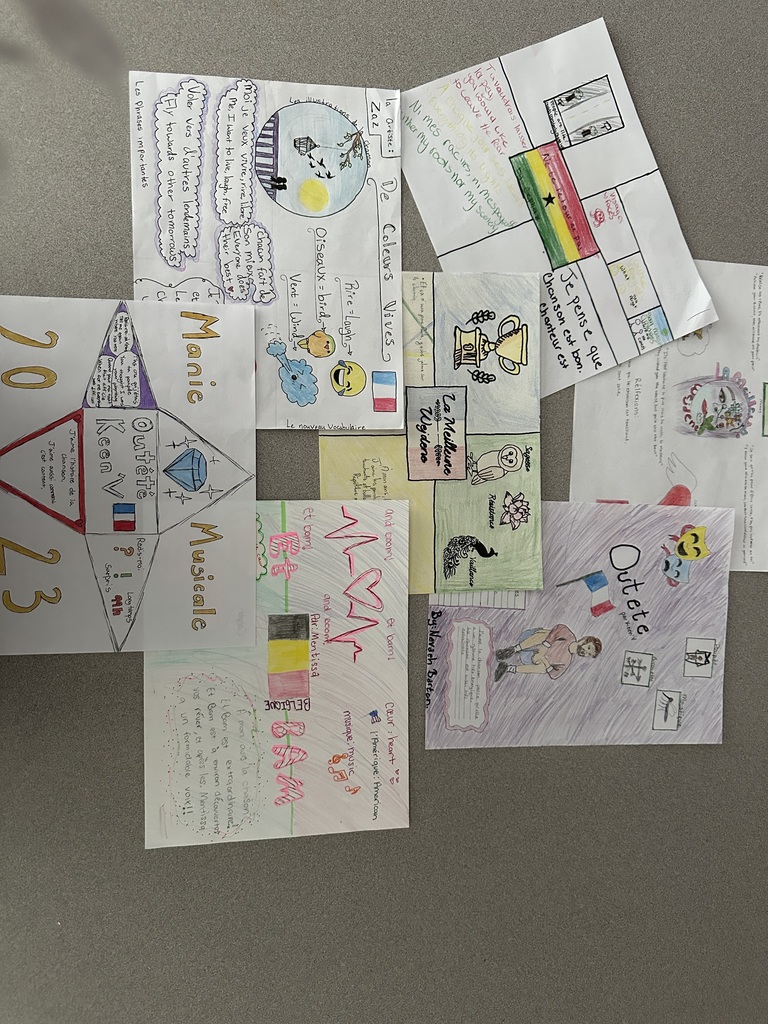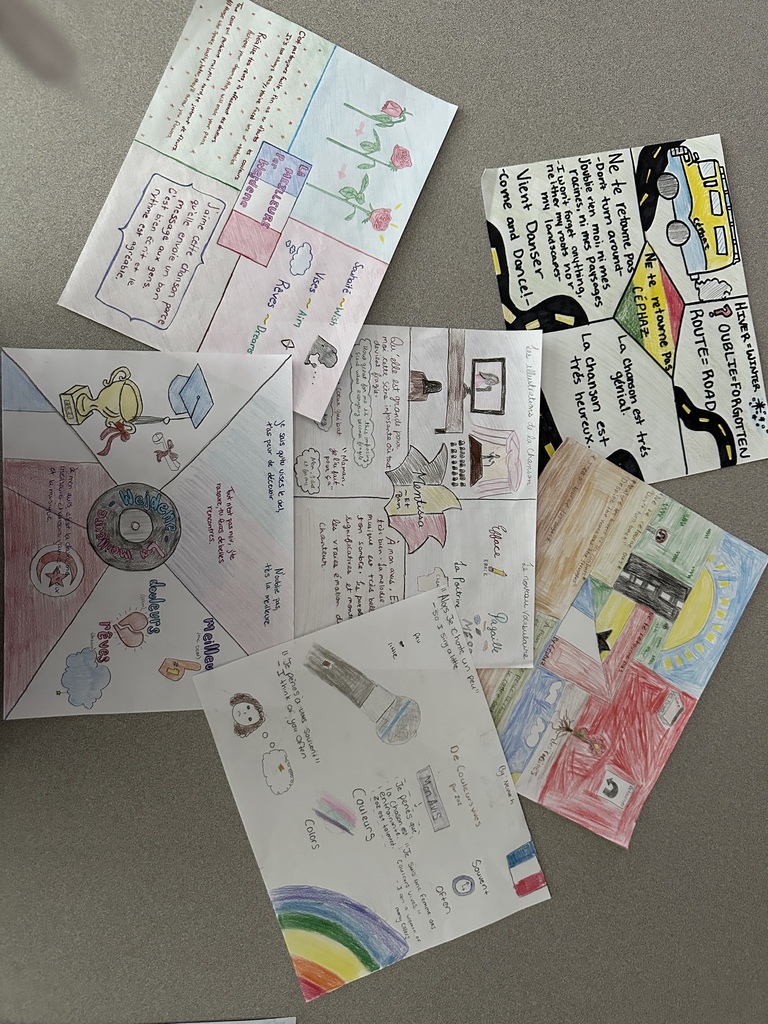 Congratulations to Cape Orchestras for their performance at Large Group Contest at SEMO River Campus. Symphonic Orchestra received an "Exemplary" (top rating) and Concert Orchestra received an "Outstanding" (2nd highest rating). Also side note, the orchestra has not received a top score in sight reading category in the last 10 years, but both groups received an Exemplary in sight reading this year which we consider a huge achievement!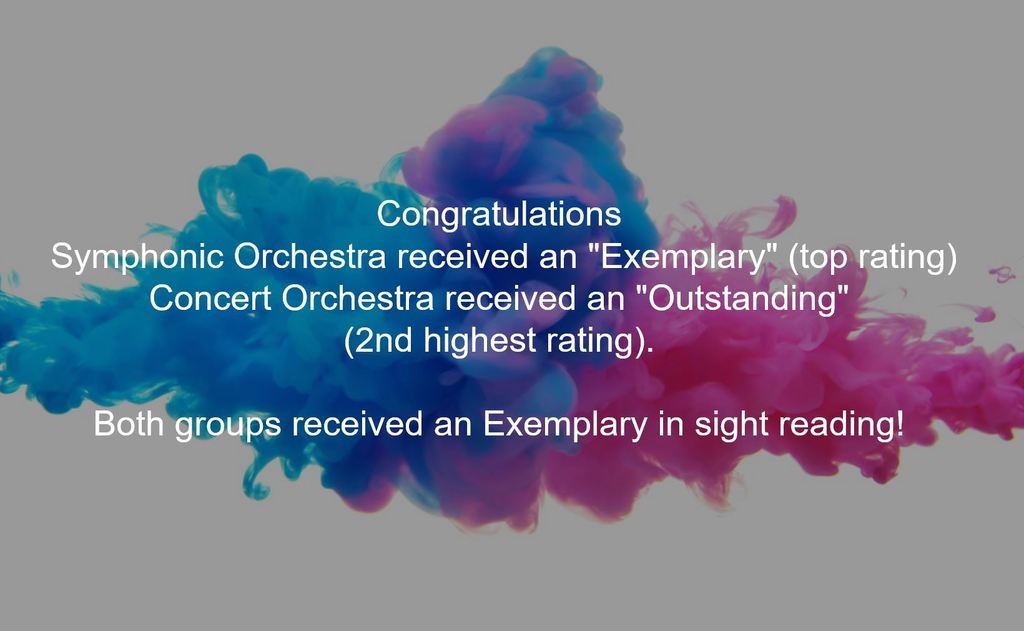 Just because it's a PD day, you can still have fun! St. Patrick's Day means lots of green fun.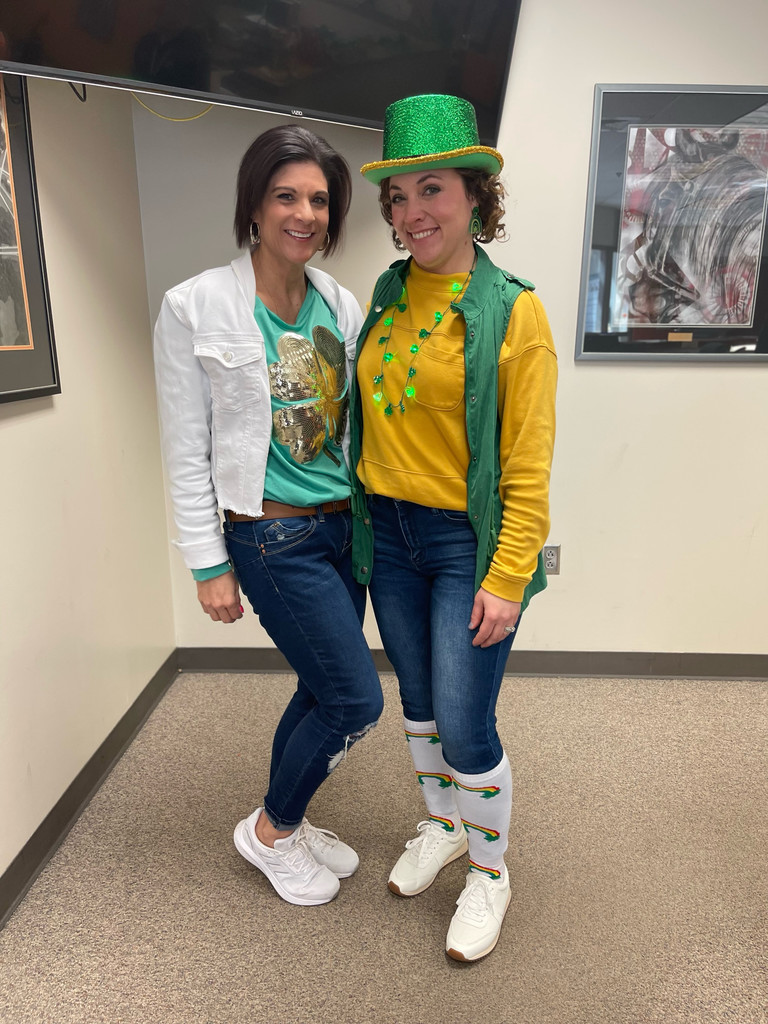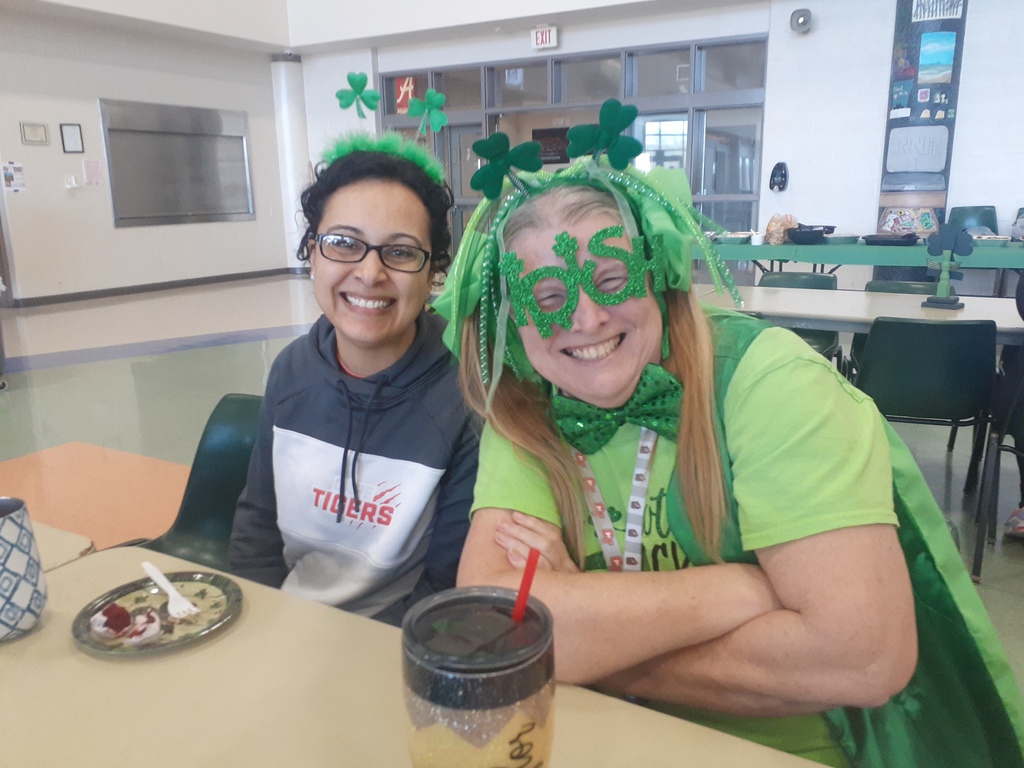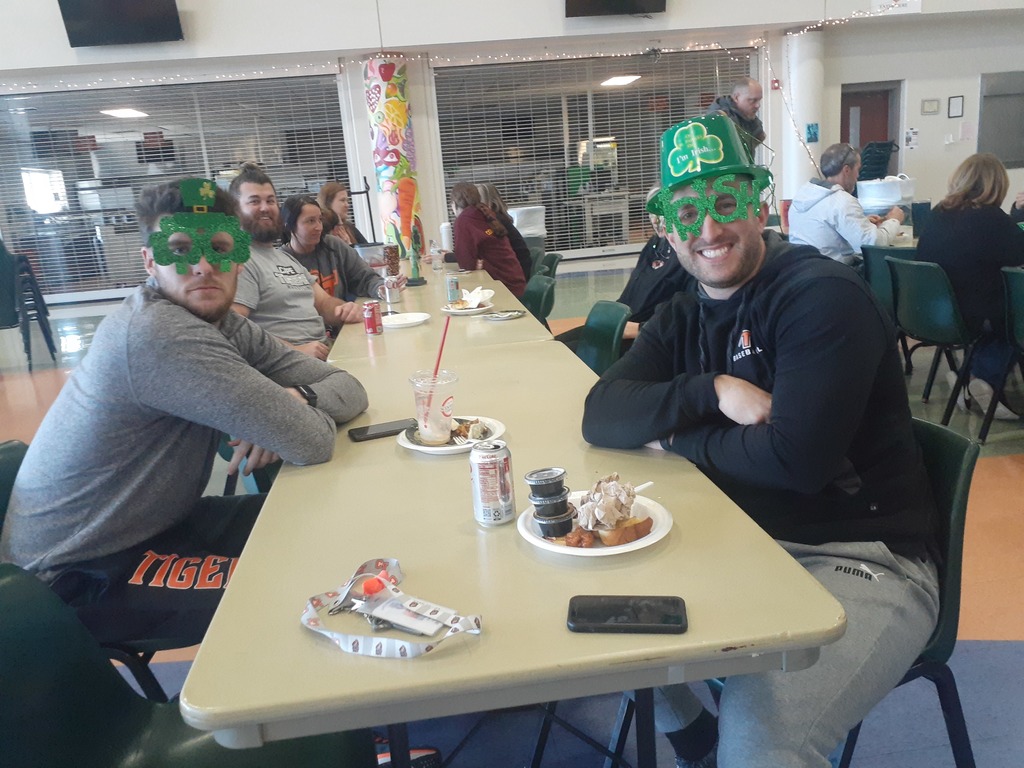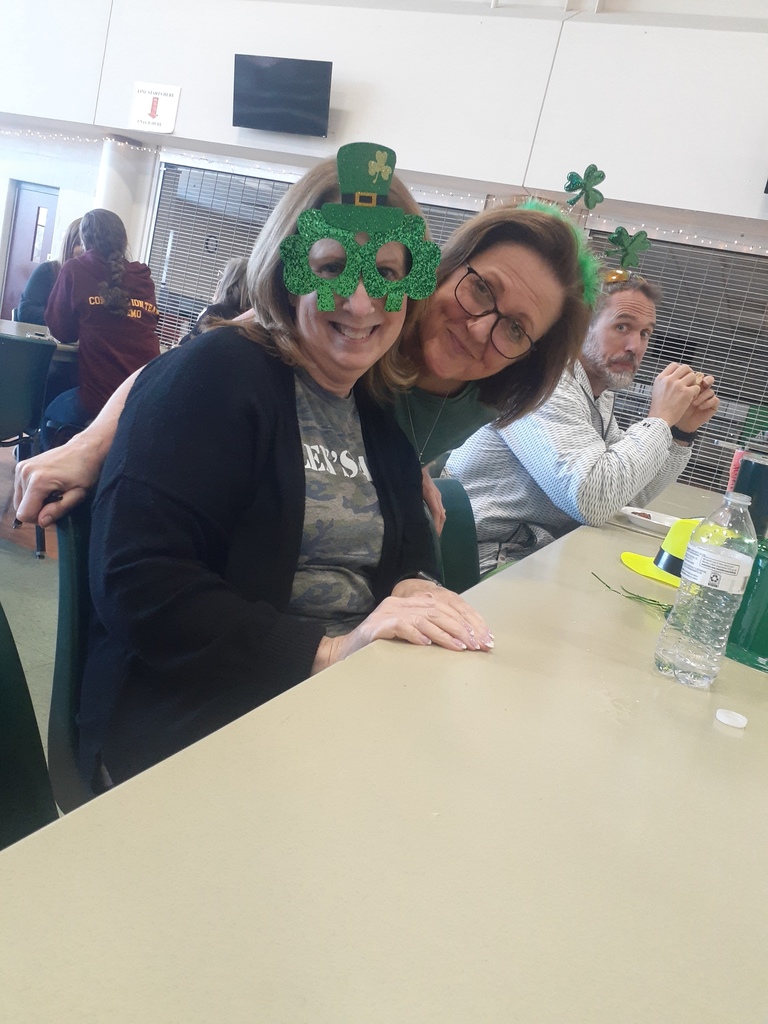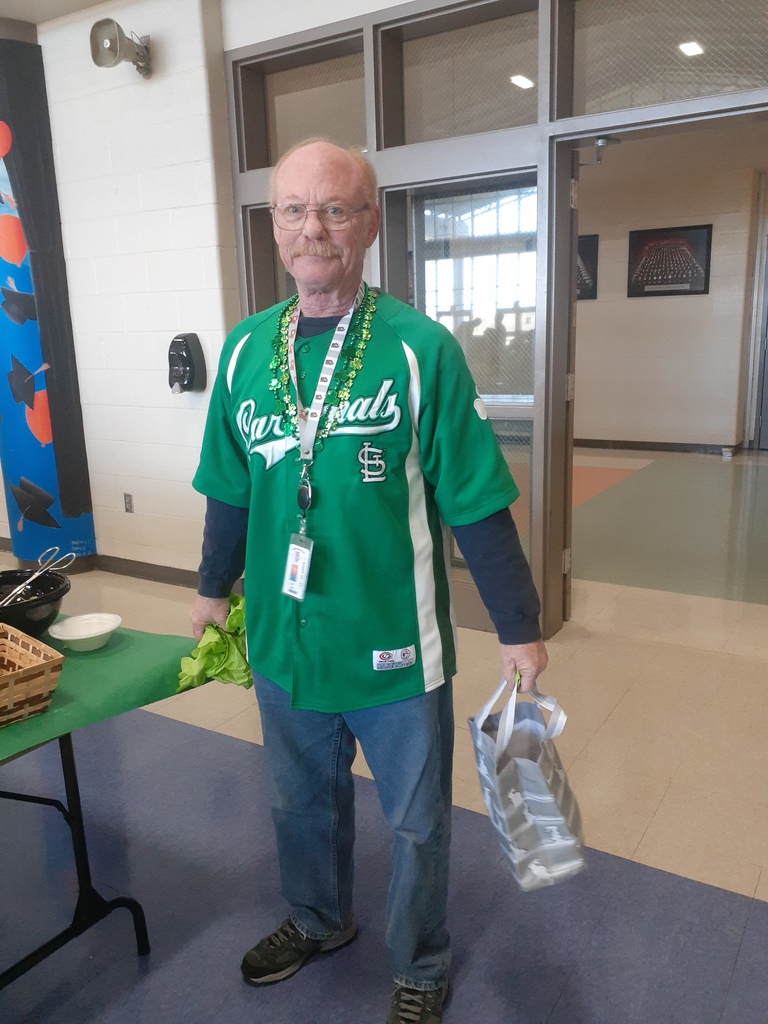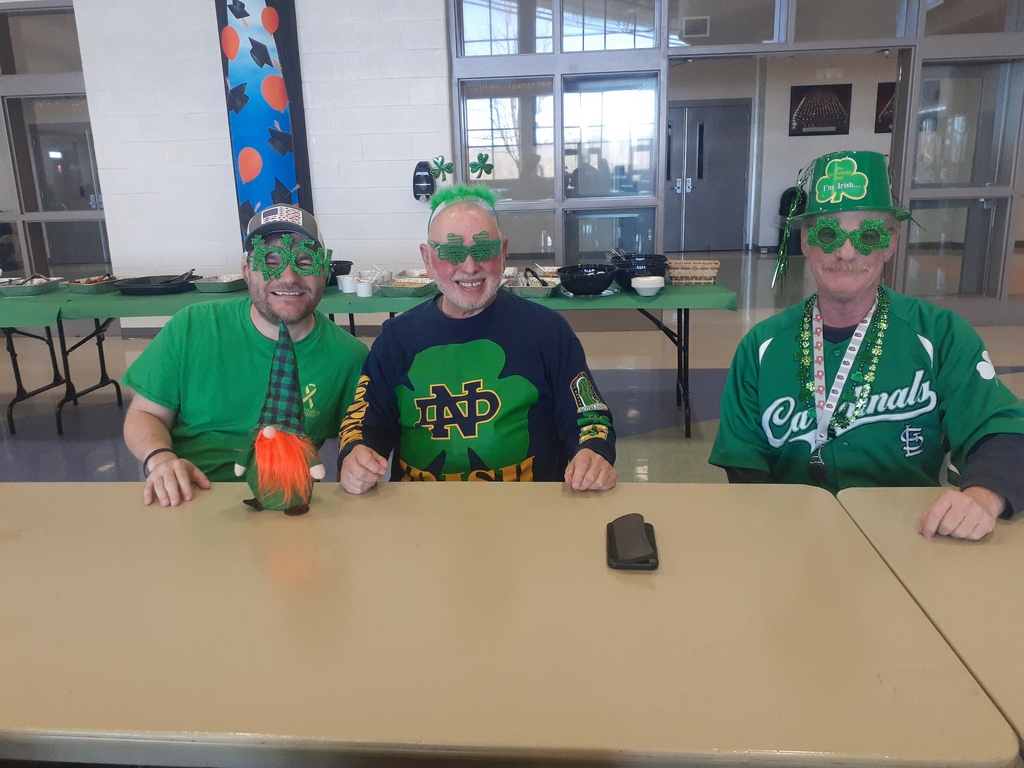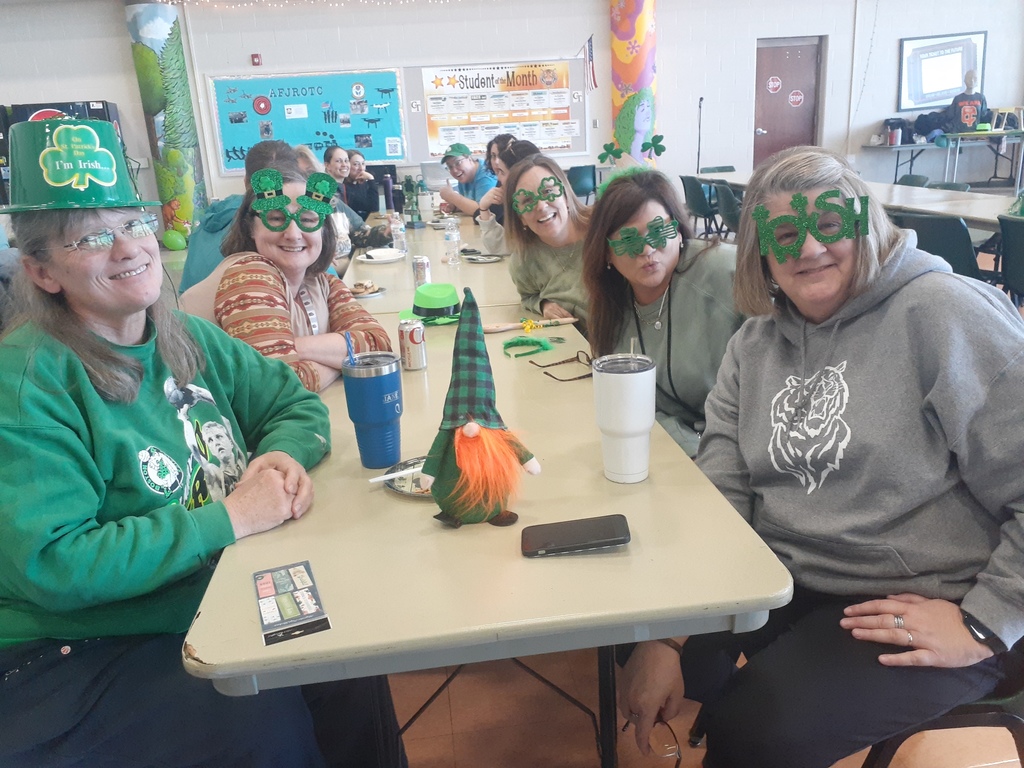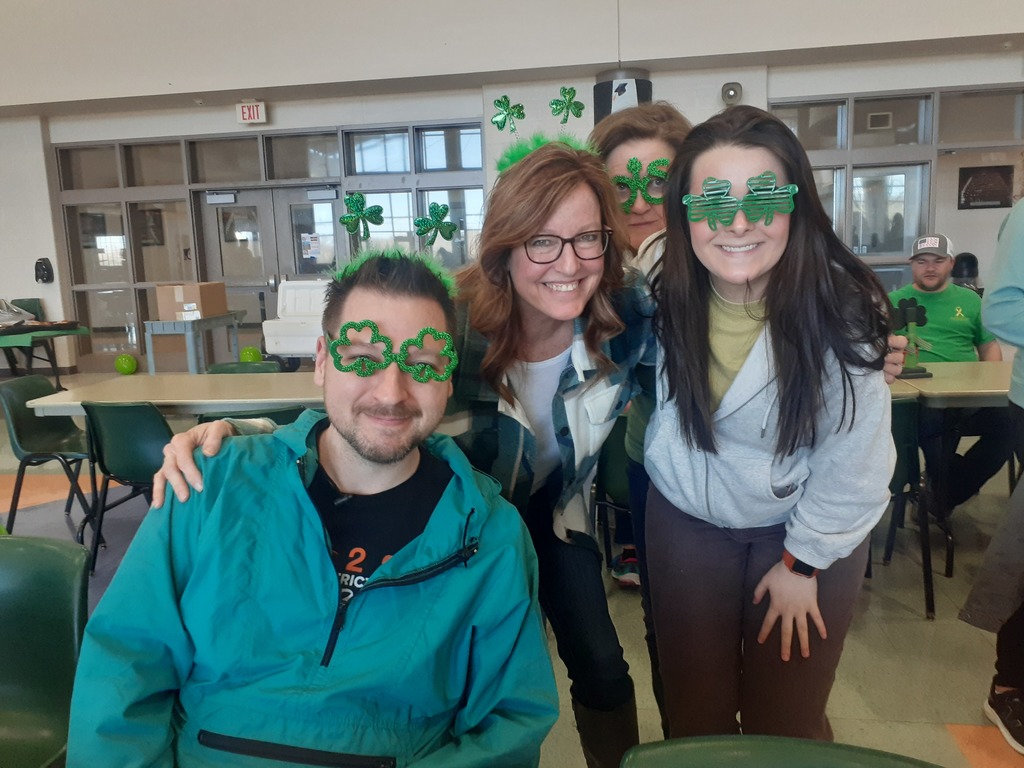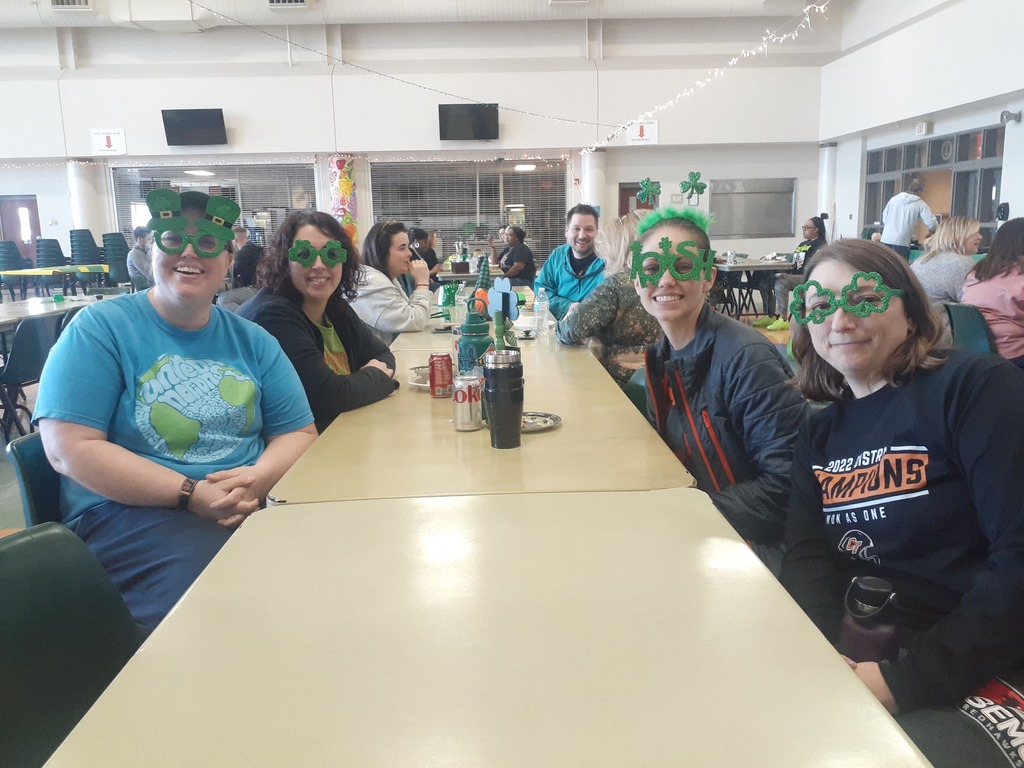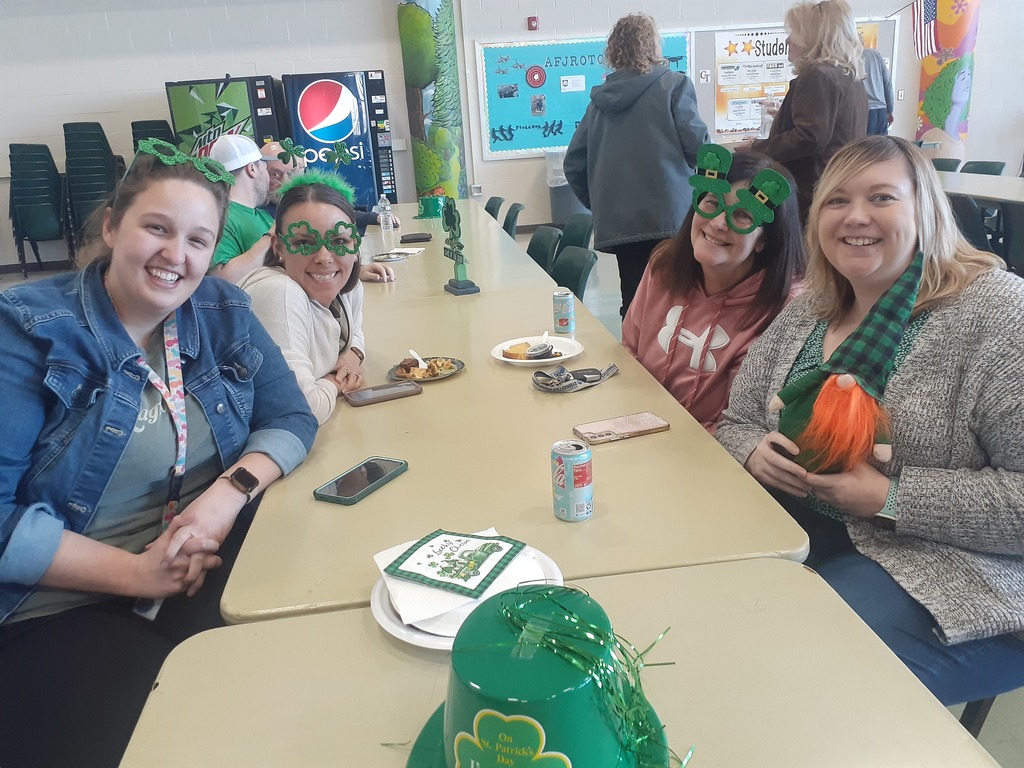 Thanks so much to the 18 staff members who spent their evening (after a busy, busy day at school) cooking desserts for us to enjoy. Special shout out to those who took away a CHS Bake Off Prize 1st Place Wearing Your Green: Theresa Taylor Cake: Kim Newman's Apple Dump Cake Pie: Macie Werner's Key Lime Pie Cookies: Candace Schnurbusch's Chocolate Chip Cookie Other: Nanch Strothmann's Dulce de Leche Cheesecake Top Prize for CHS Bake Off - Sarah Watson's Banana Split Dessert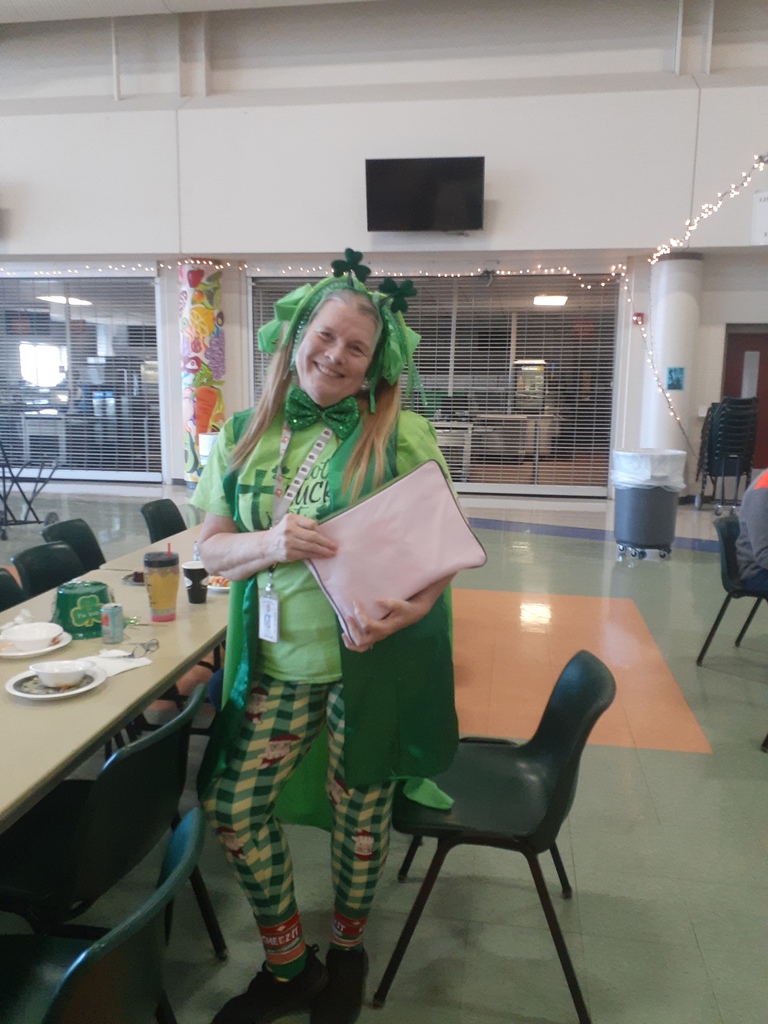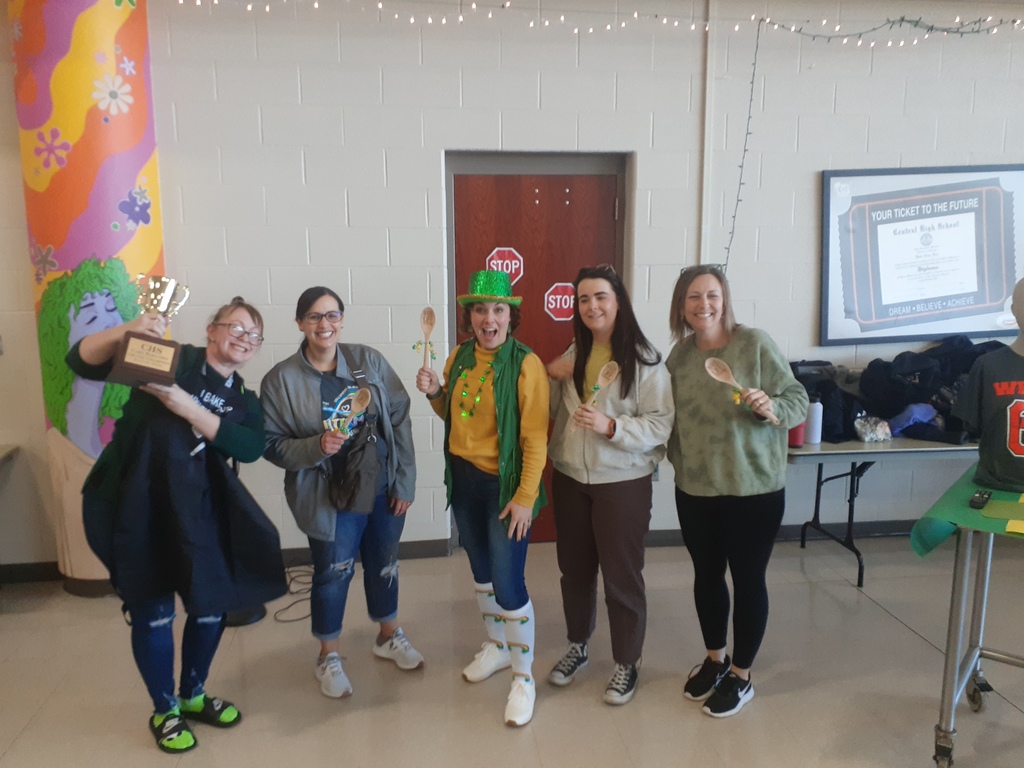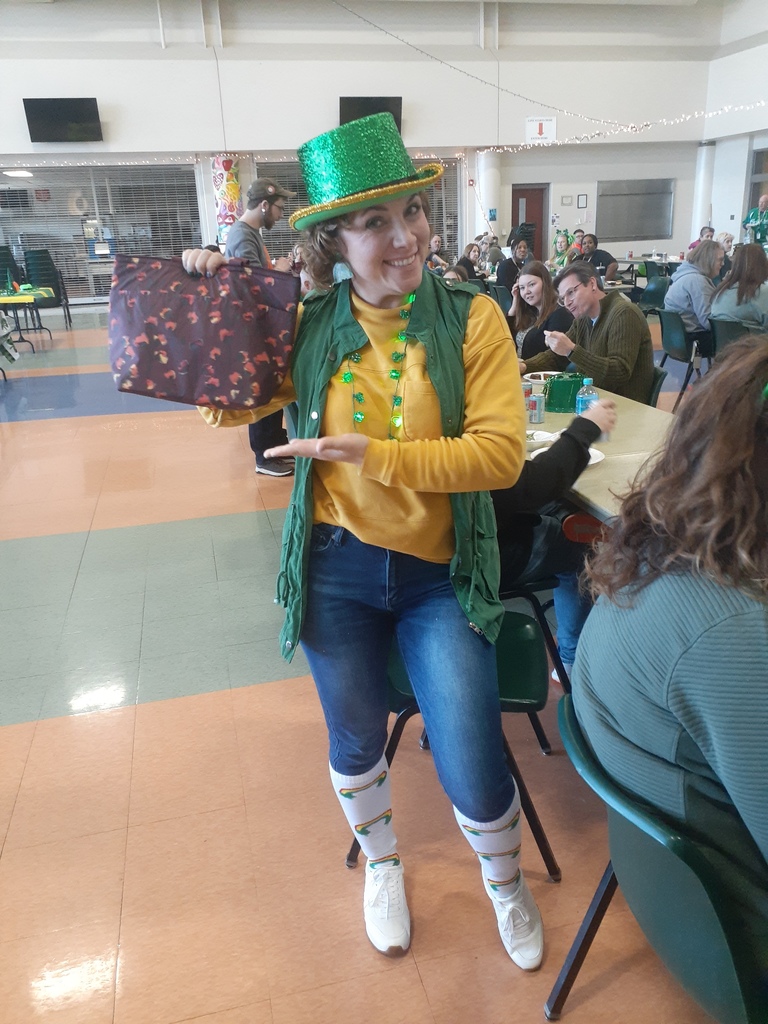 CHS teachers spent some time this afternoon serving the community. Departments choose activities such as picking up trash, making toys for the Humane Society, playing games with seniors and so on.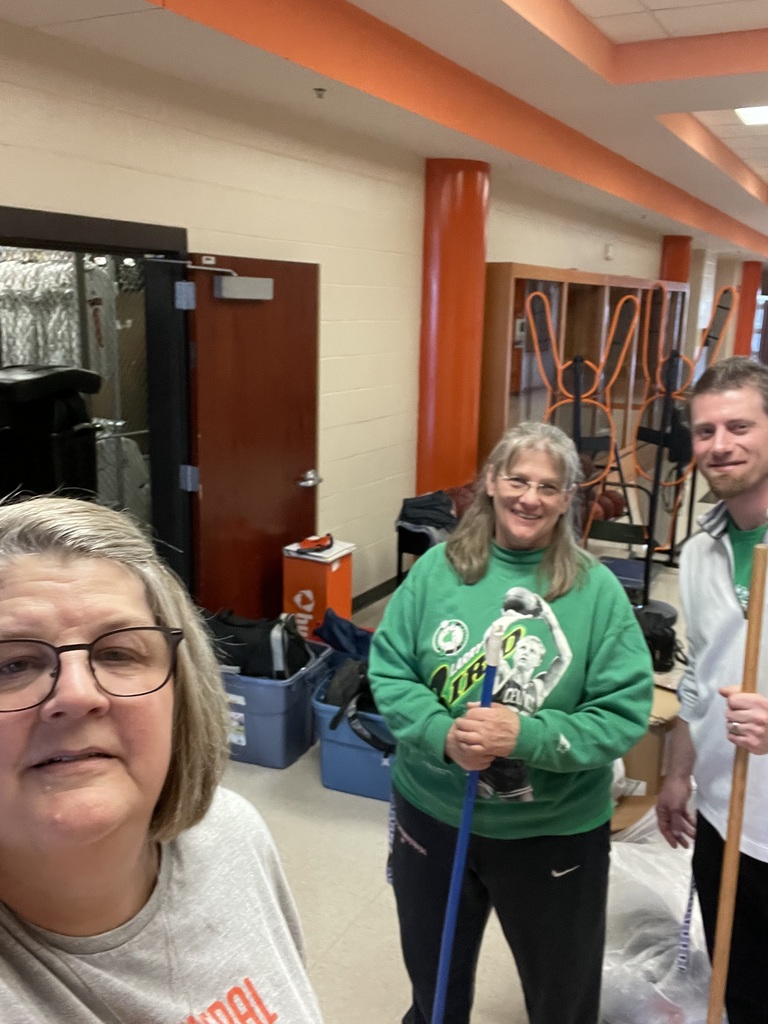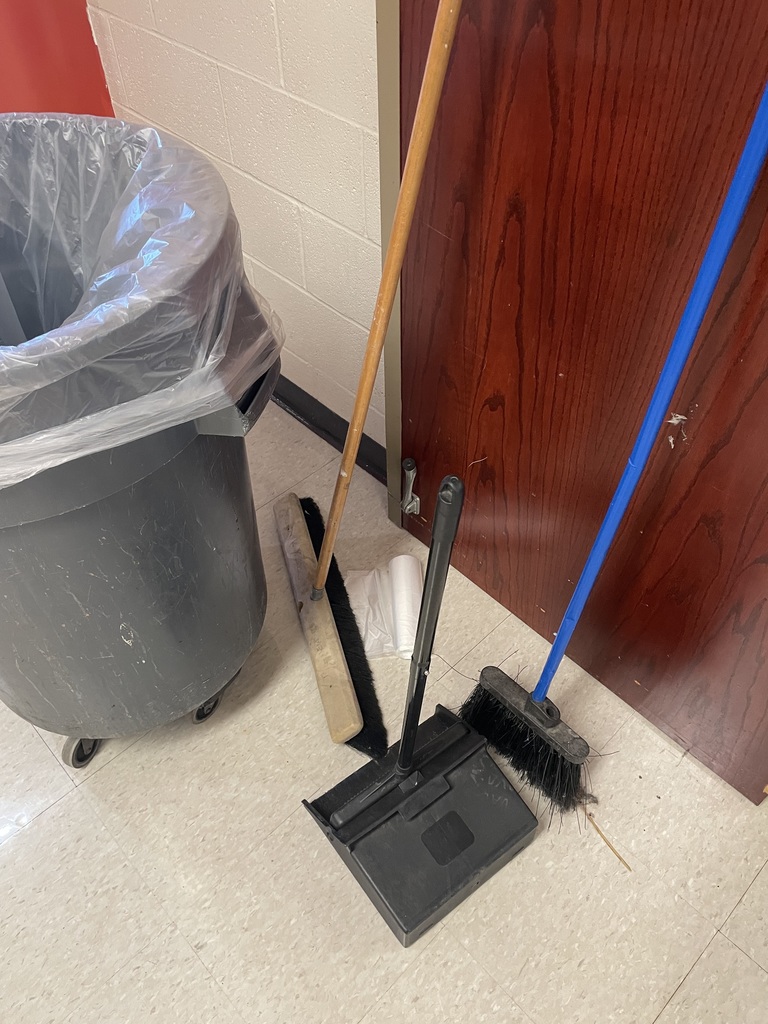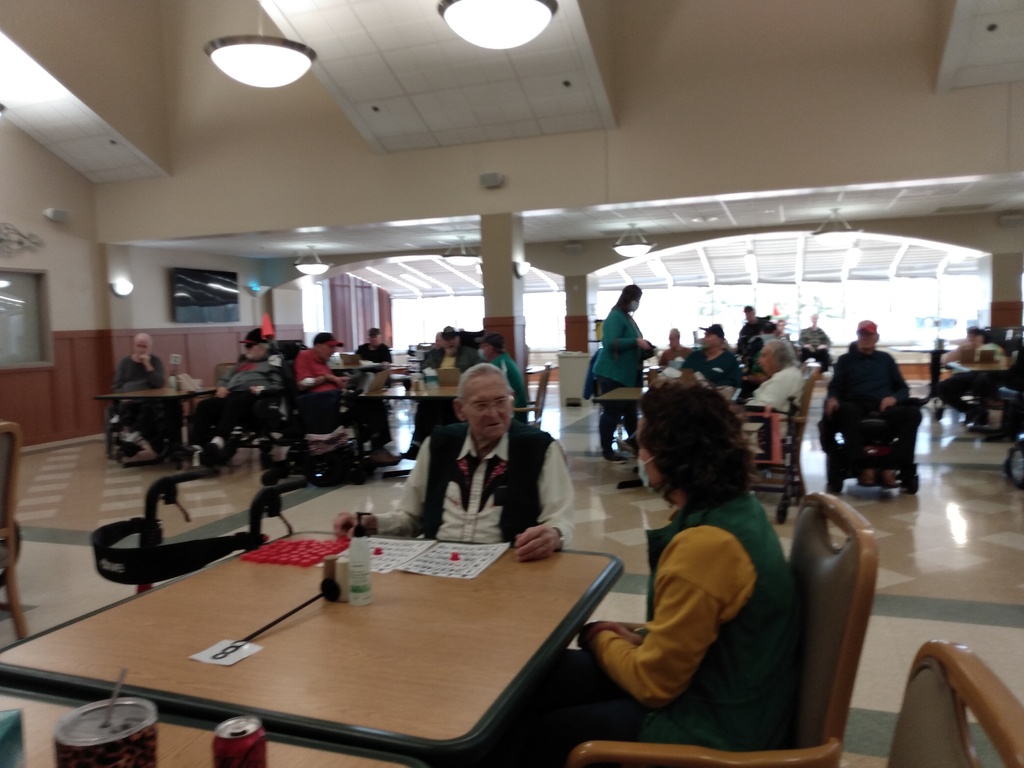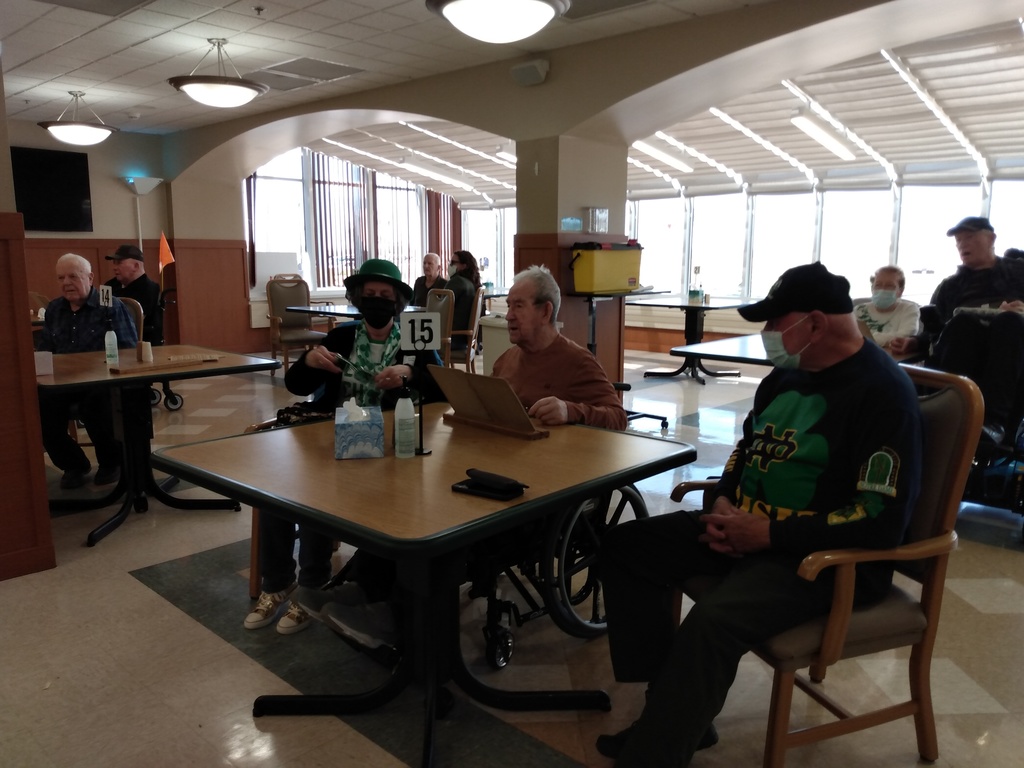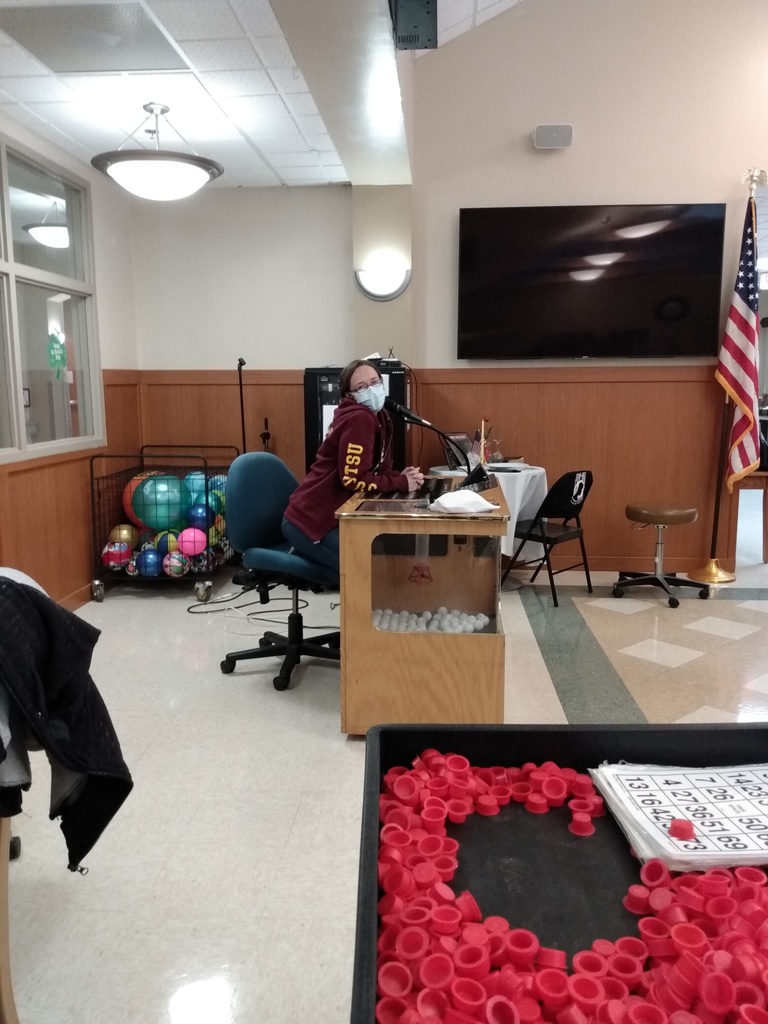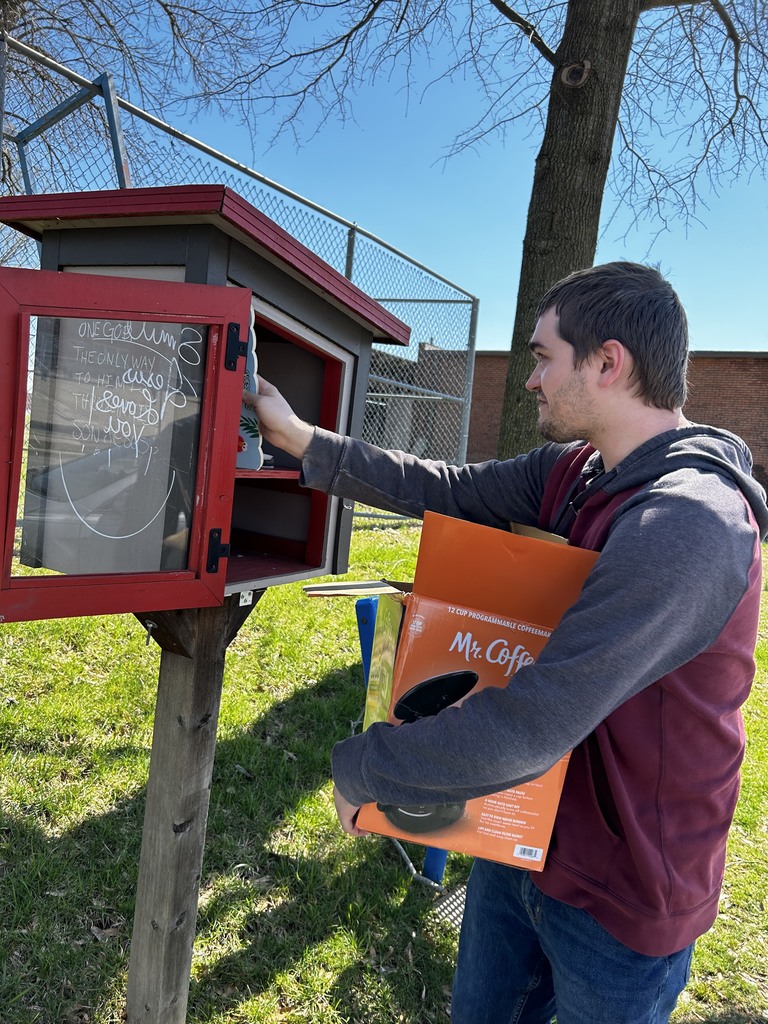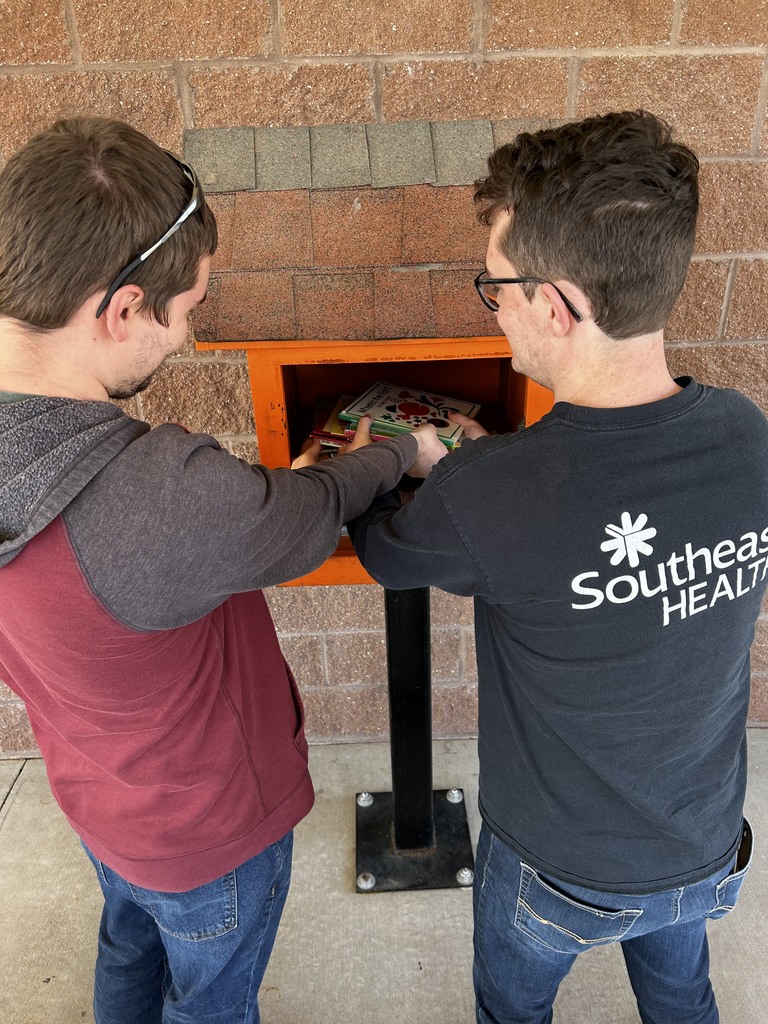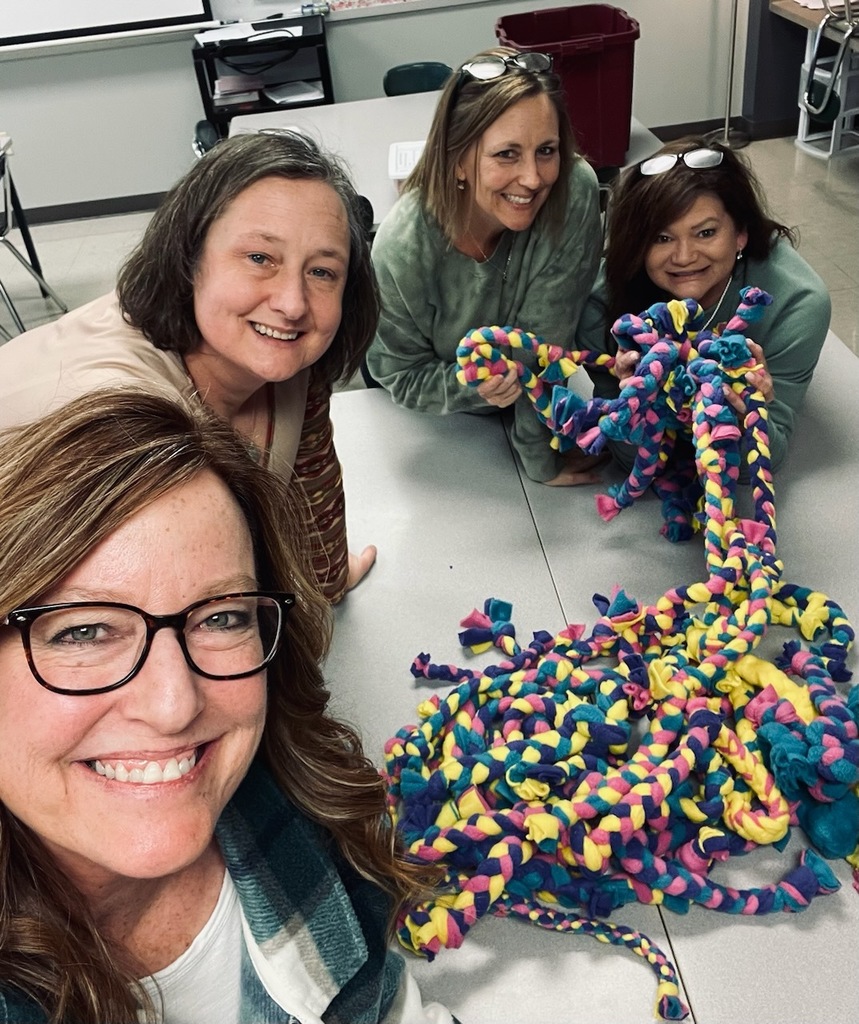 On Monday night the CHS chapter of National Honor Society inducted new members. We would like to congratulate all these hard working students!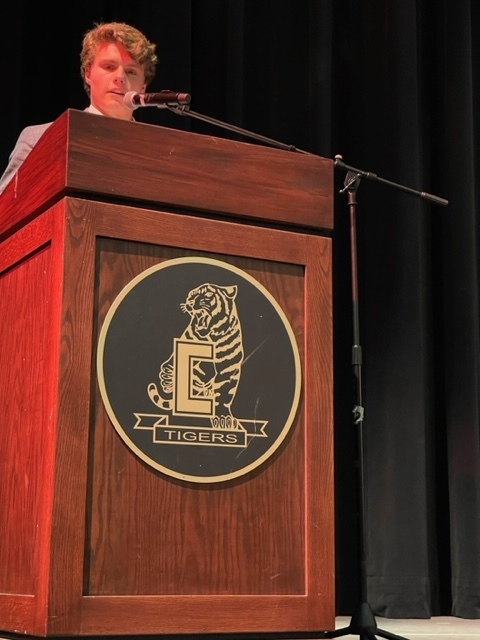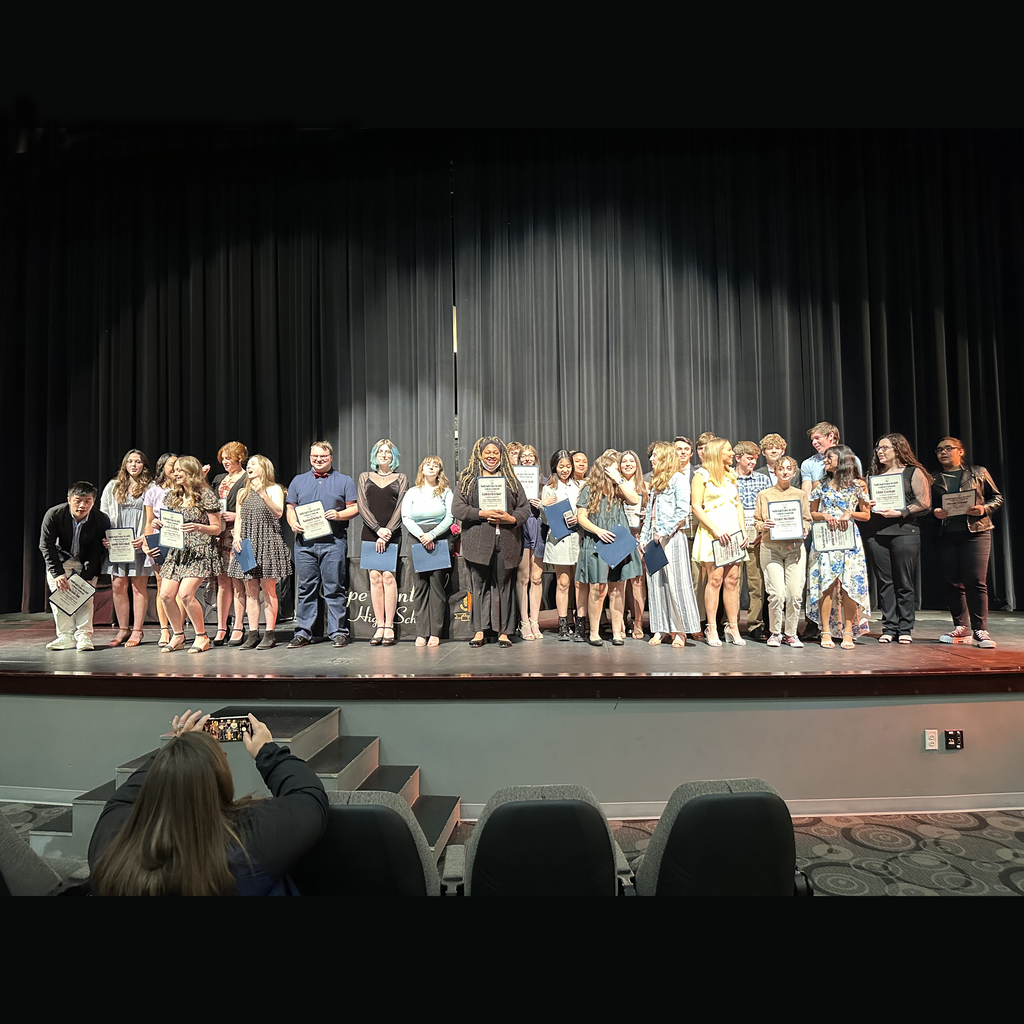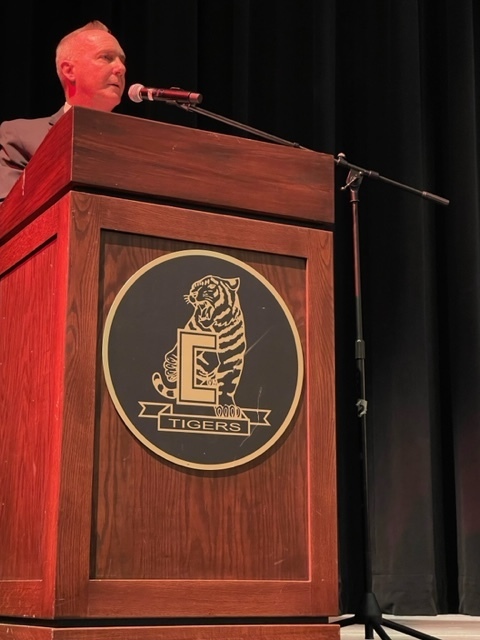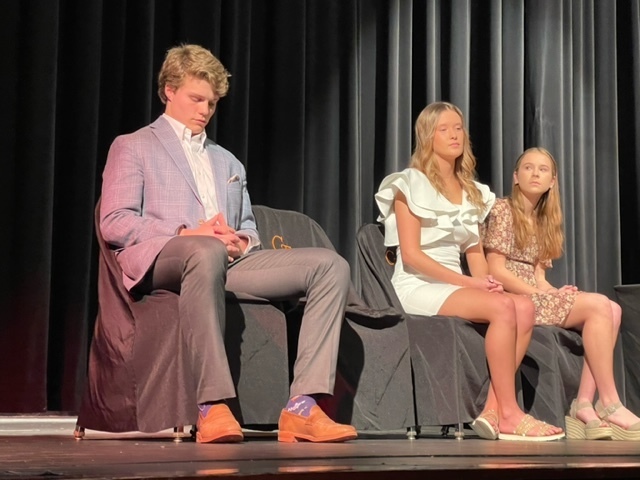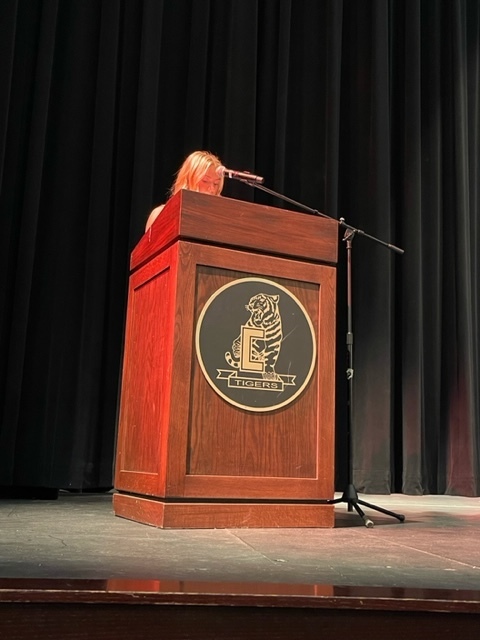 Attention Juniors! CHS will make available an ACT Prep Course to prepare you for the ACT in April. The date is April 3rd and it will be held at Central High School. The school district will pay the first $55 but you will need to pay the rest remaining $40. Register online at
www.weteachsolutions.org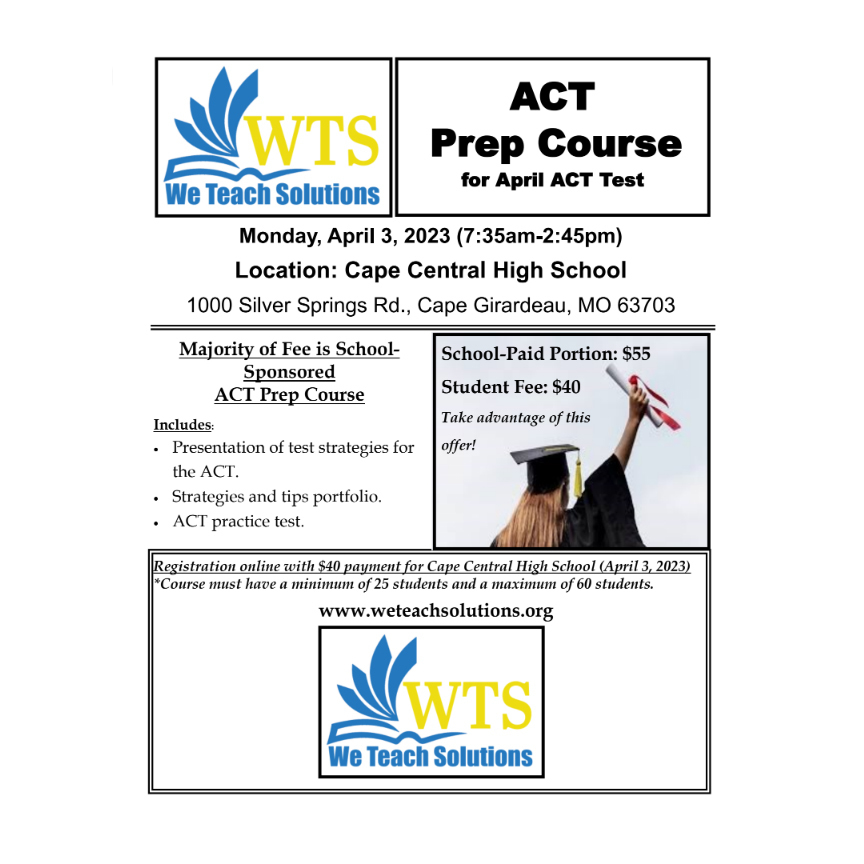 The CHS Music Appreciation students traveled to the River Campus to listen to the Symphony Orchestra. They played Brahms Symphony No. 1 and Star Wars.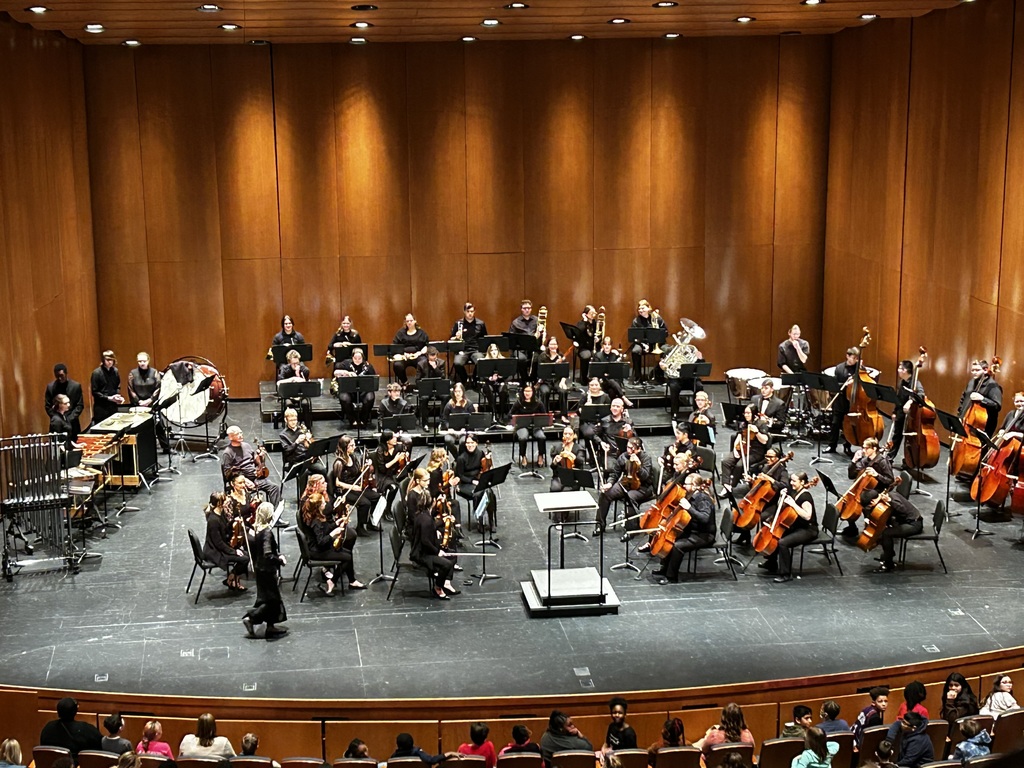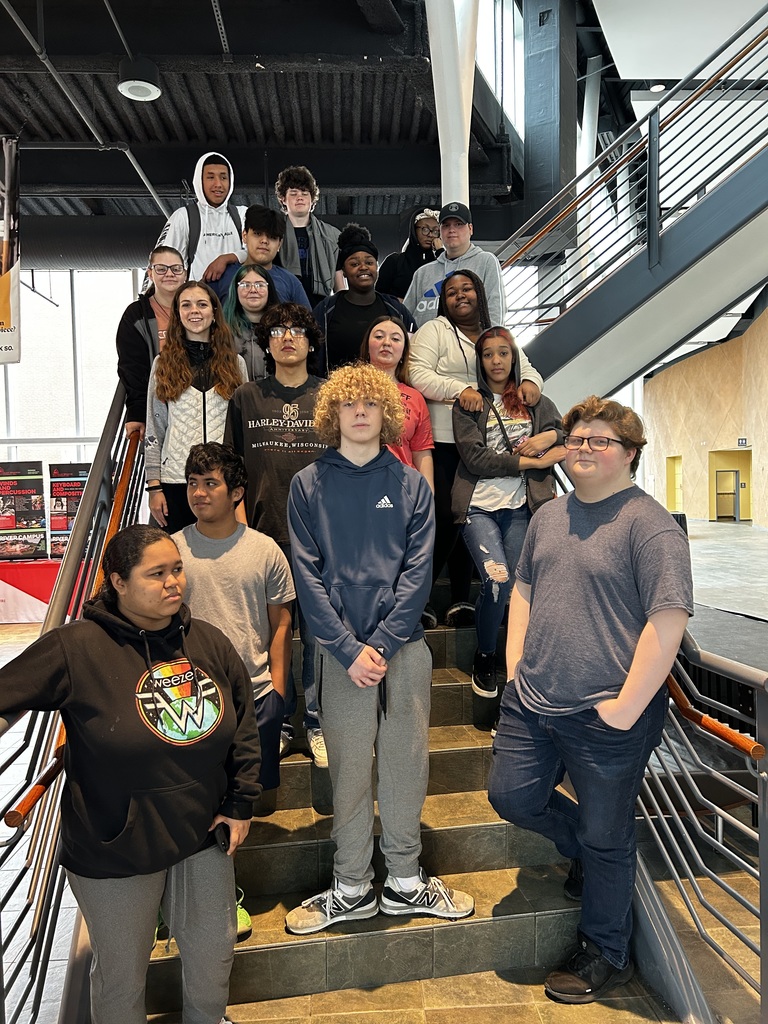 Cape Central Tiger Bytes robotics team competed recently. The students from left to right are Lupita Correa Salinas, Srija Bandyopadhayay, Liliana Correa Salinas, Noah Caldwell, Amaris Chicora and Parker Estes. The group travelled to House Springs, MO to compete in their second ever VEX Robotics tournament. The team brought home a medal for the rookie award because of all the hard work they put into their robot was exceptional for a brand new team.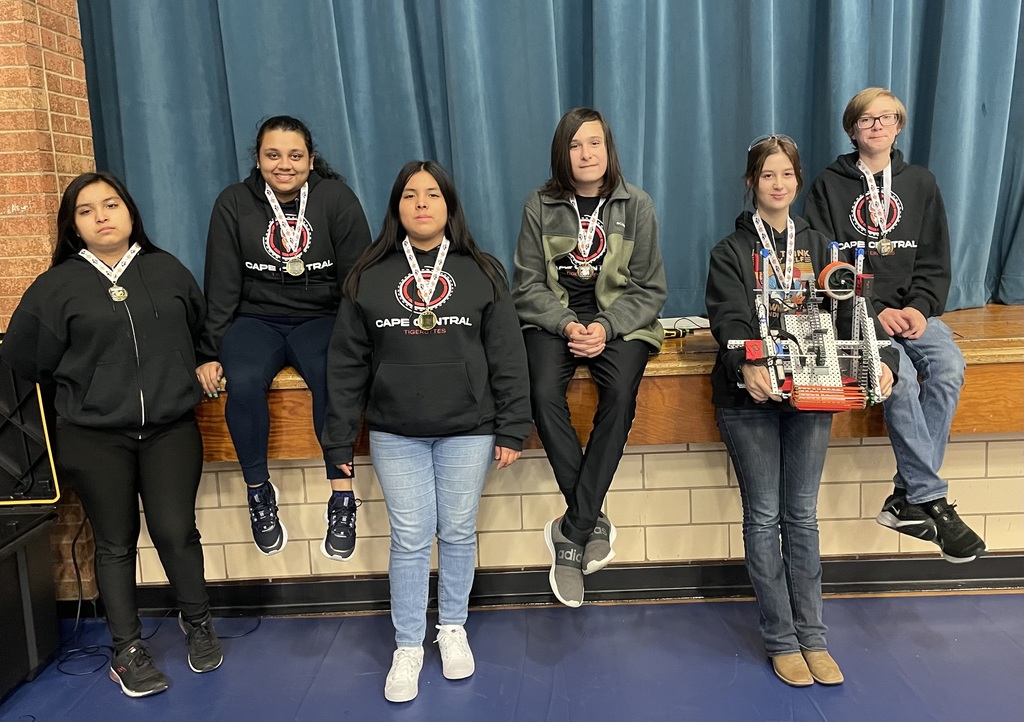 We are so happy to report that the CHS Beta Club was incredibly successful this weekend at Beta State Convention with 7 State Champions and a total of 23 national qualifiers. See the images below for all of our results. Our State Vice President candidate, Avery Criblez, had a tight race (with fantastic support from club members) but lost to a great Beta from Woodland. Our club's success would not be possible without hours of hard work by students and the support of sponsors, chaperones, administration, and our amazing faculty and staff at CHS.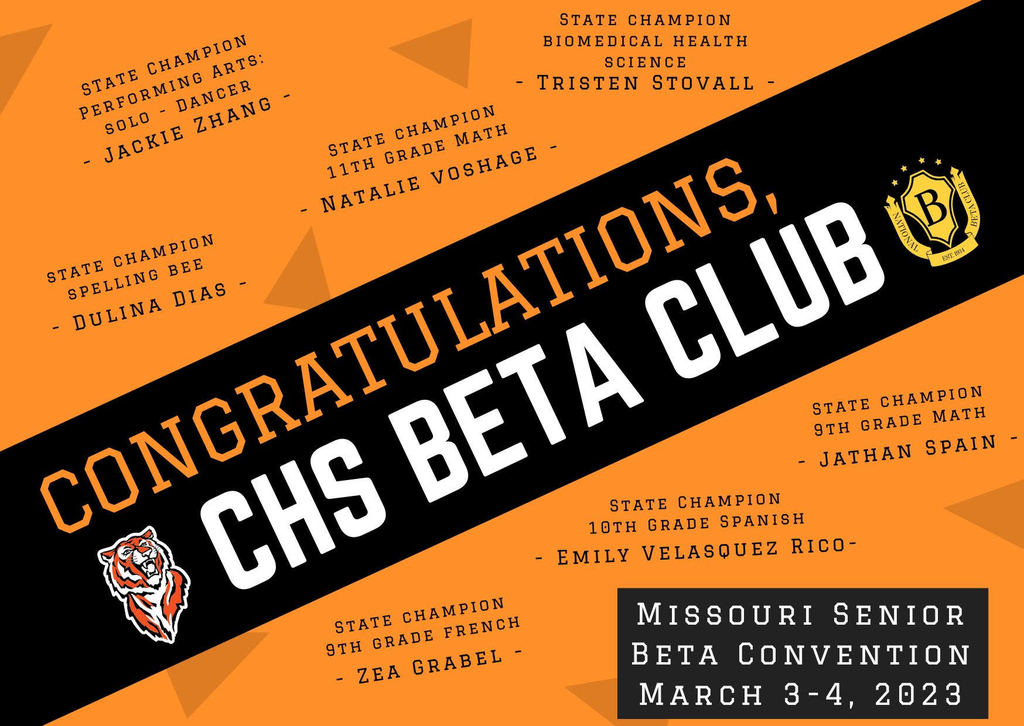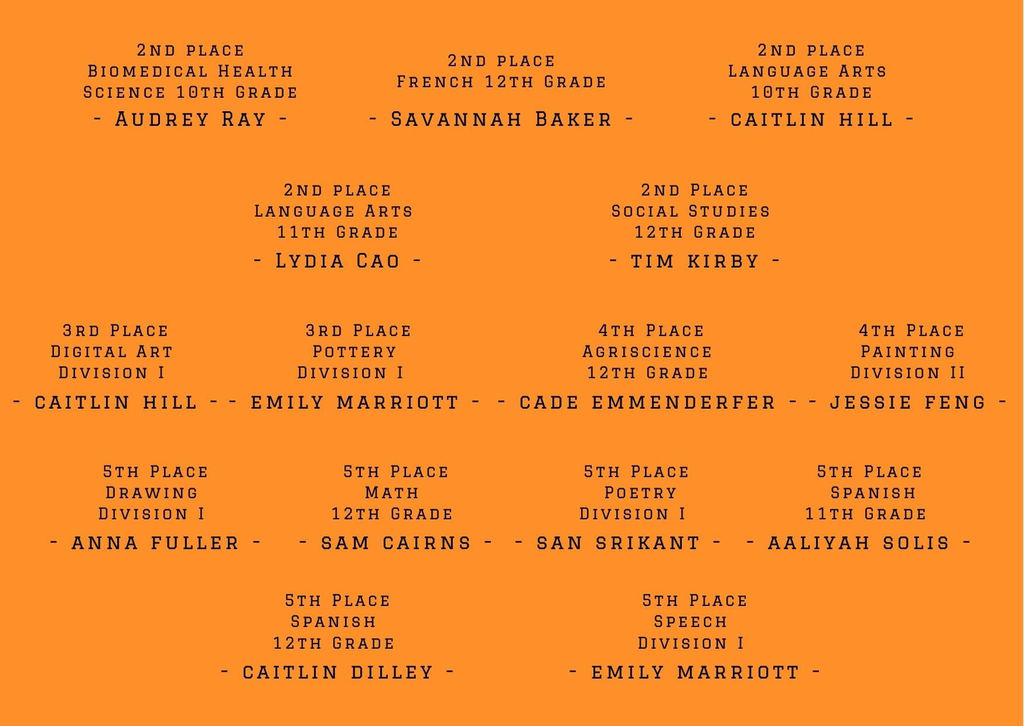 CHS Student Senate Members Aiden Winkler and Avery Criblez who attended the Polar Plunge in Cape Saturday afternoon! Overall, CHS Student Senate raised around $1,300 for Special Olympics. A HUGE thanks to everyone who made this happen.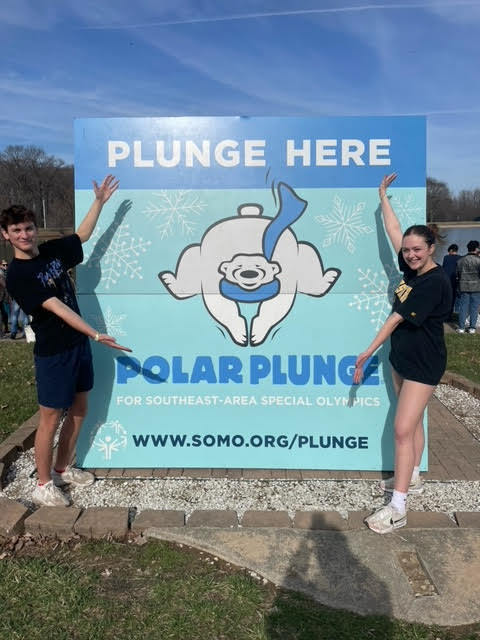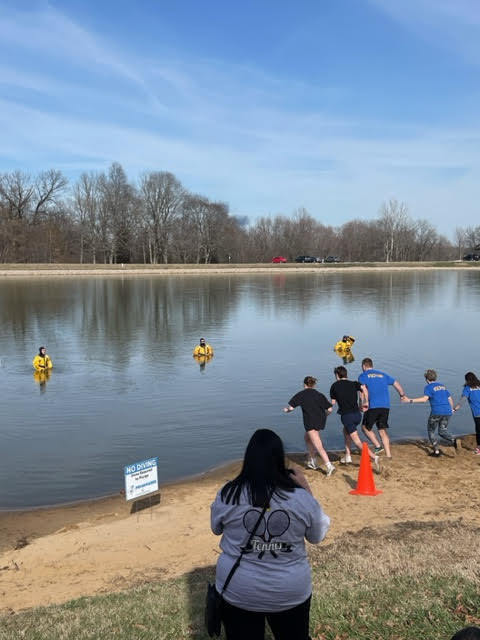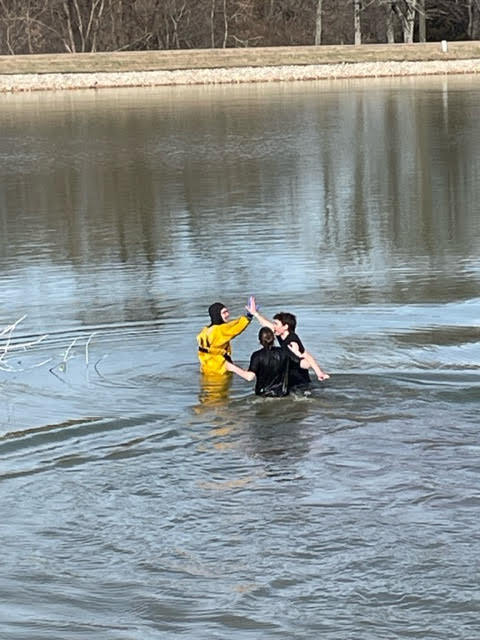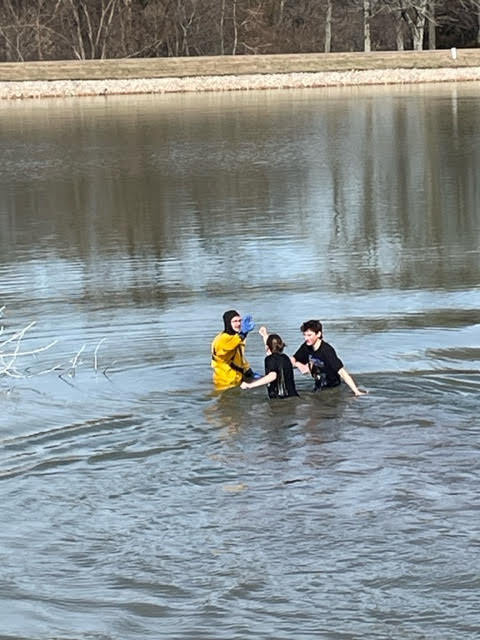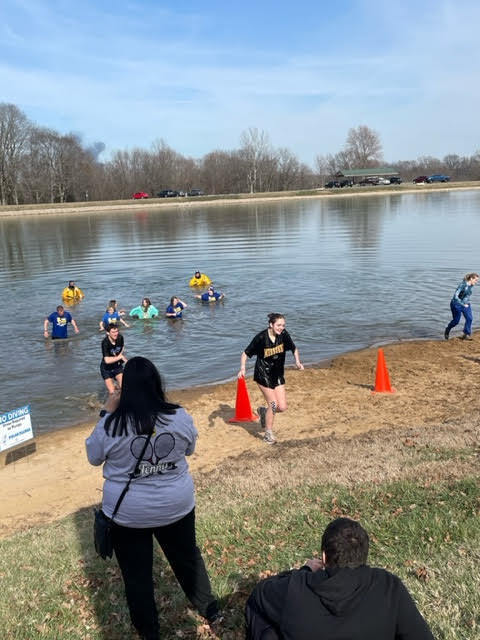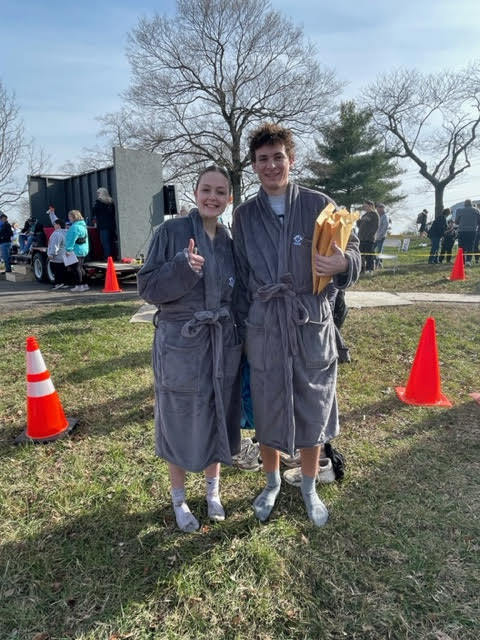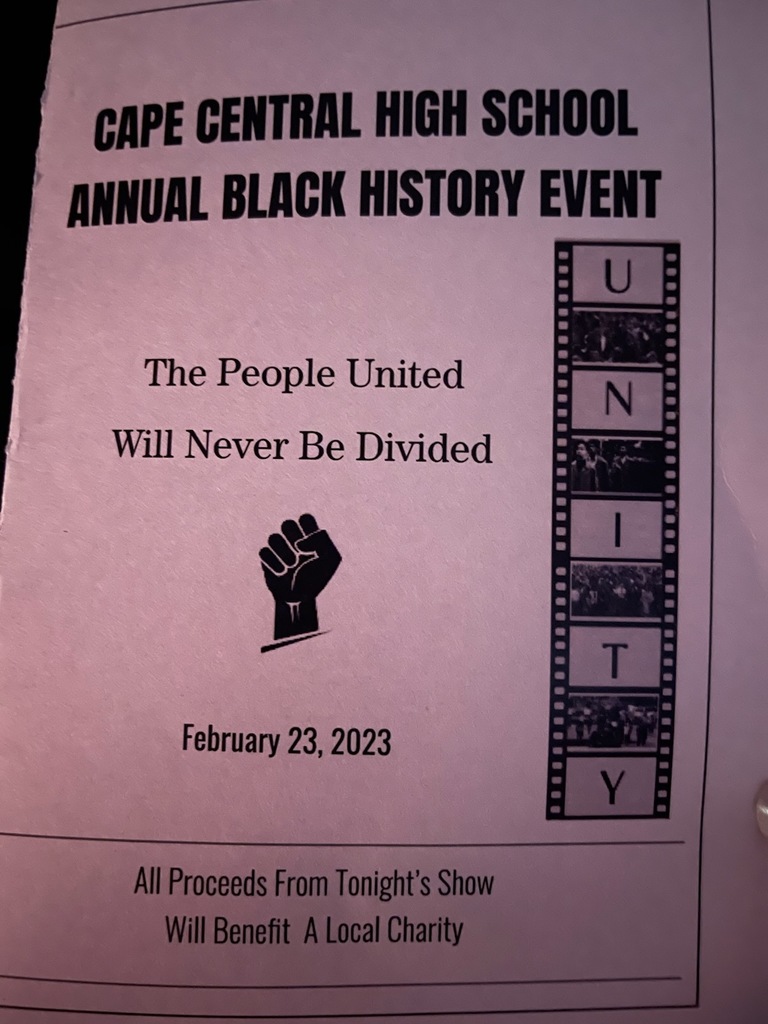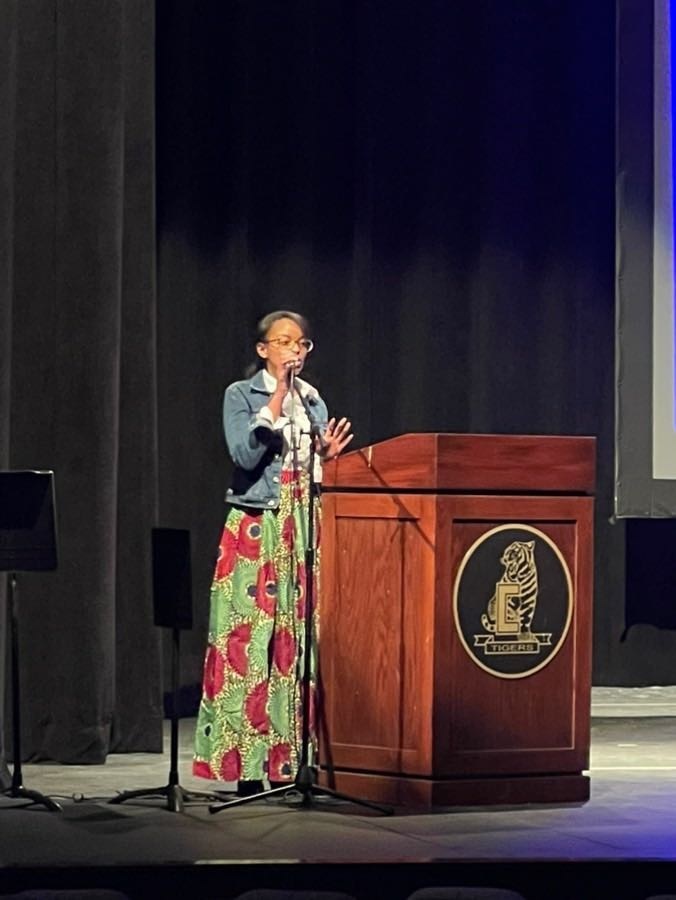 Anshula Vanteddu placed 2nd place in Radio at the Clearwater Speech & Debate Tournament.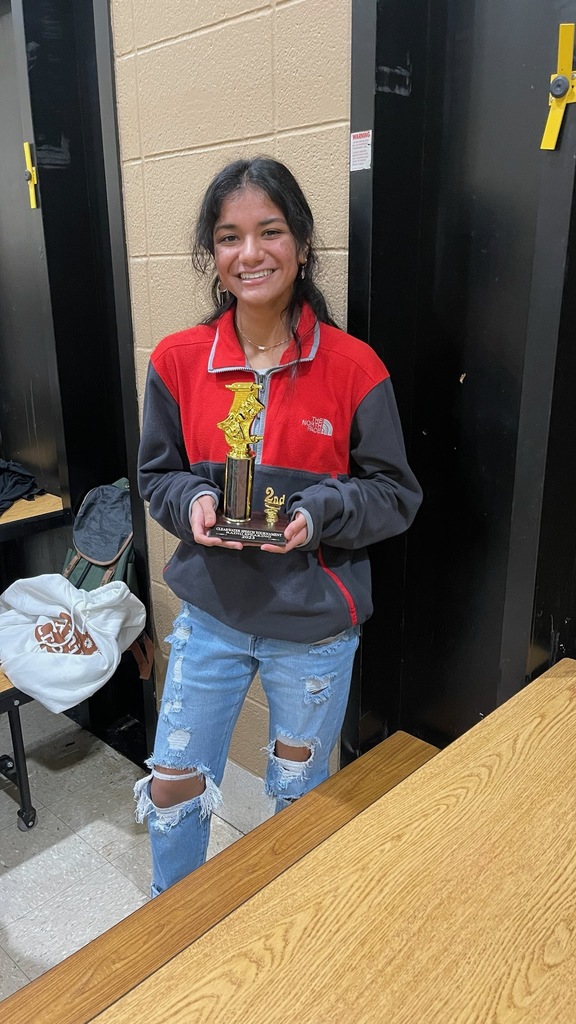 We are a bit behind posting but we did celebrate Counselor Appreciation Week and we love our hard-working counselors every single week!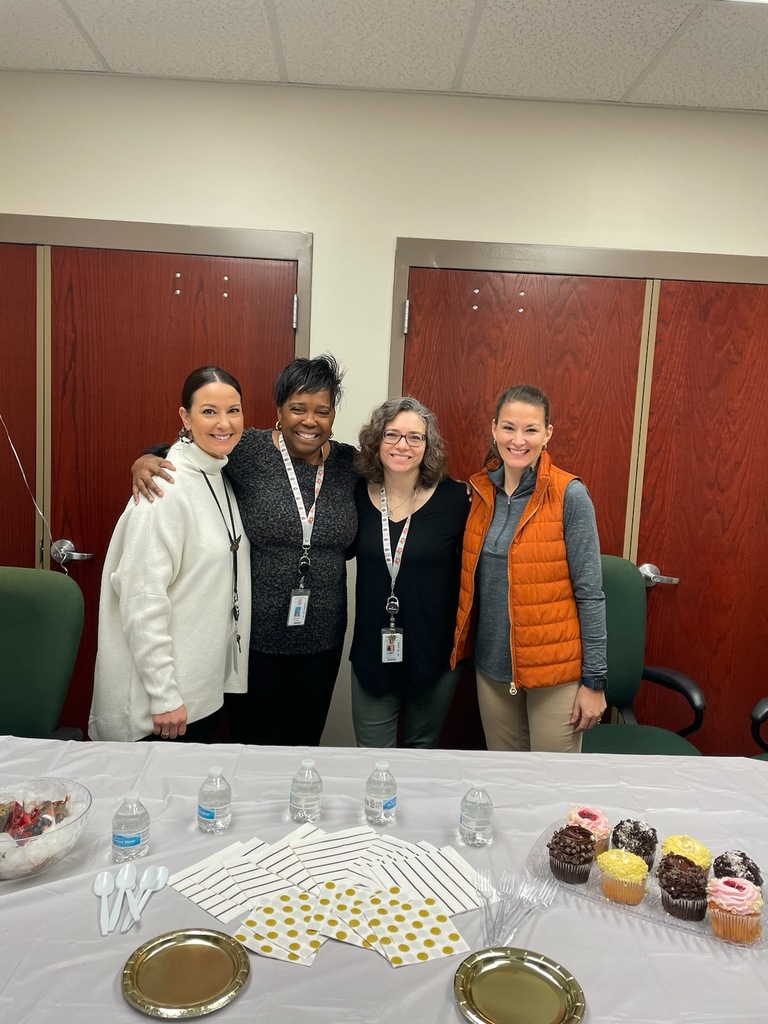 Cade was awarded the Good Citizen Award at the DAR reception.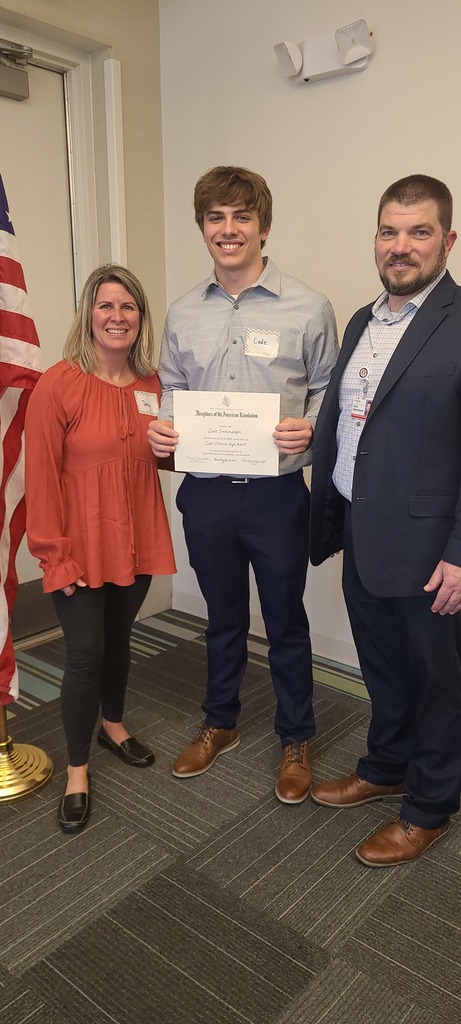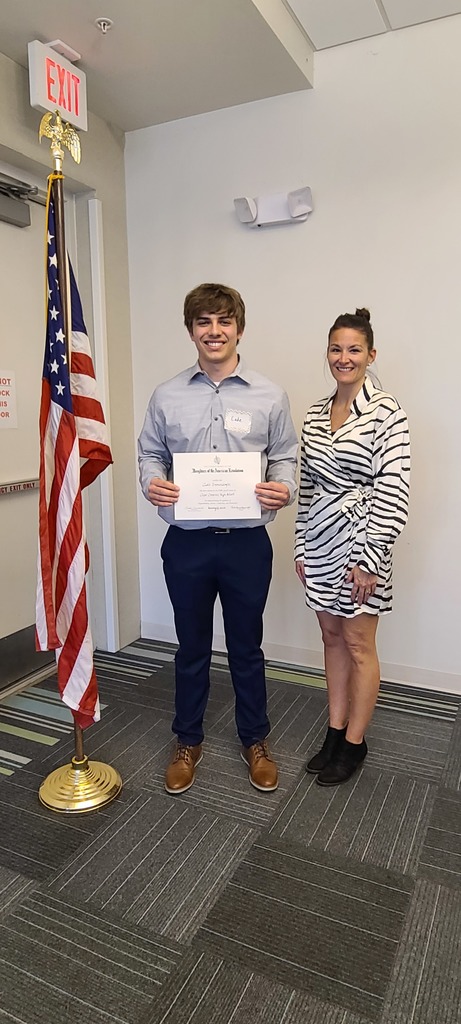 Mrs. Jump's Biology class is showing their knowledge about the Cell Cycle and Mitosis with Oreos and Sprinkles!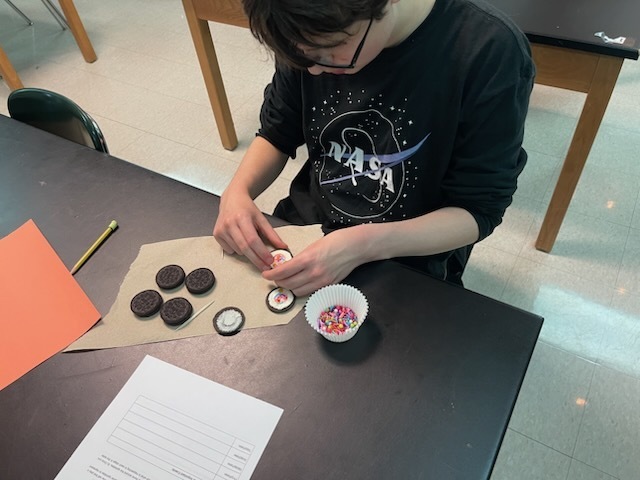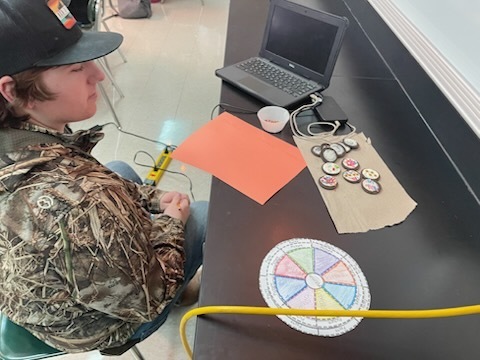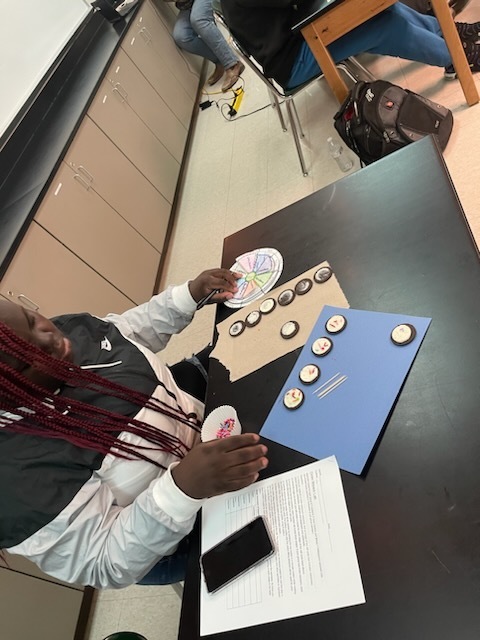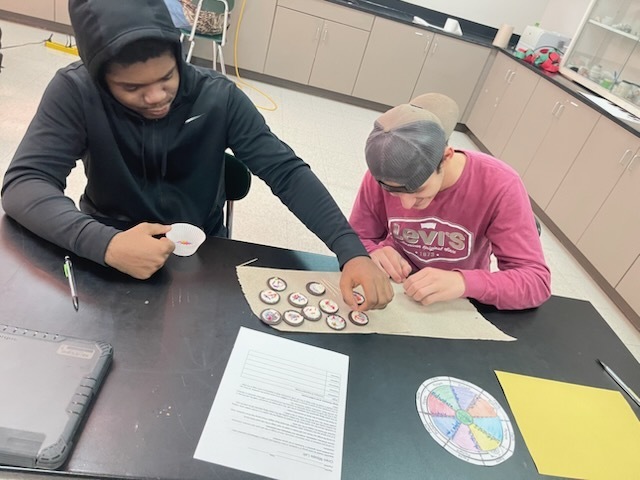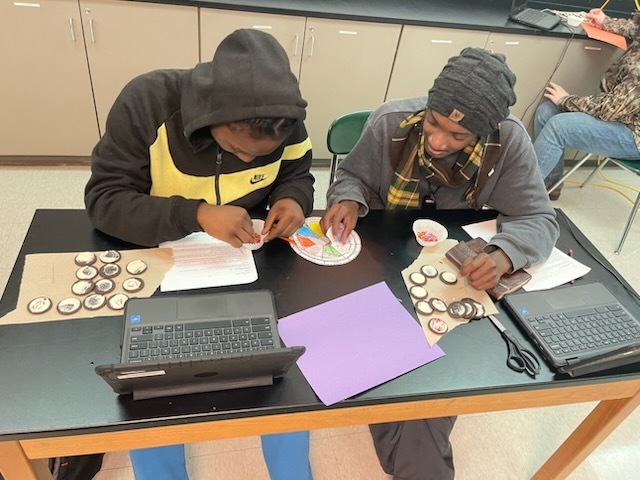 On Friday, Creative Writing students took part in small writing conferences. They shared their strongest pieces and others which needed more revision. Team work makes the dream work!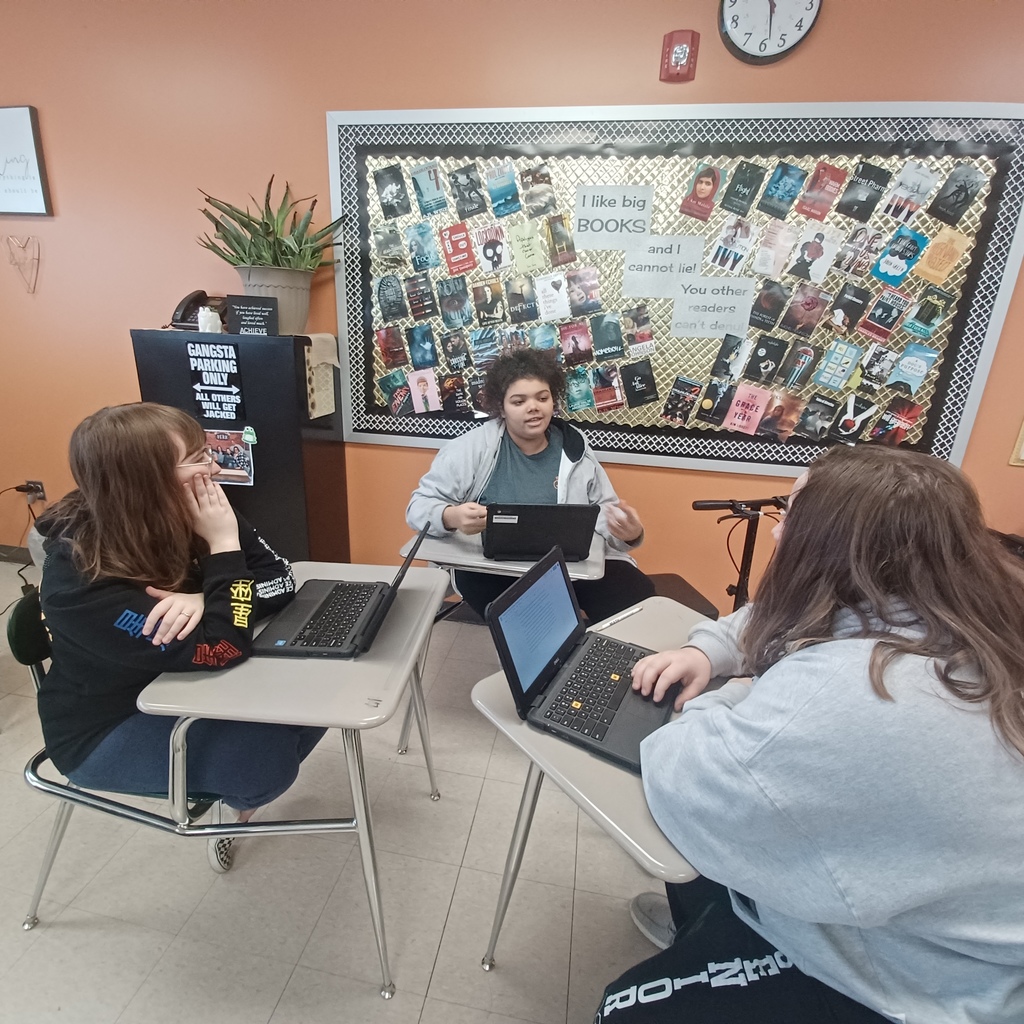 Ms. Hull's class completed a Reading a Paycheck activity. The objective is to have student read a paycheck, distinguish between gross and net pay and calculate different tax values.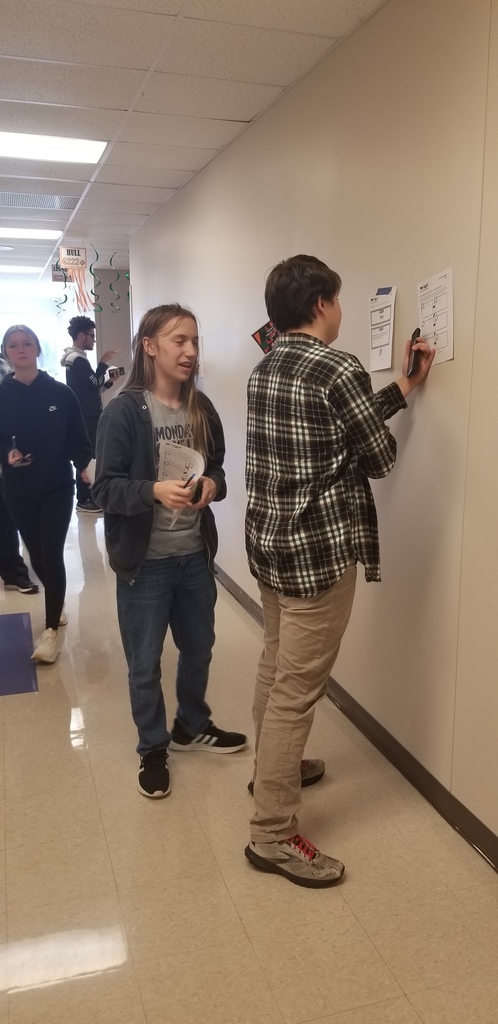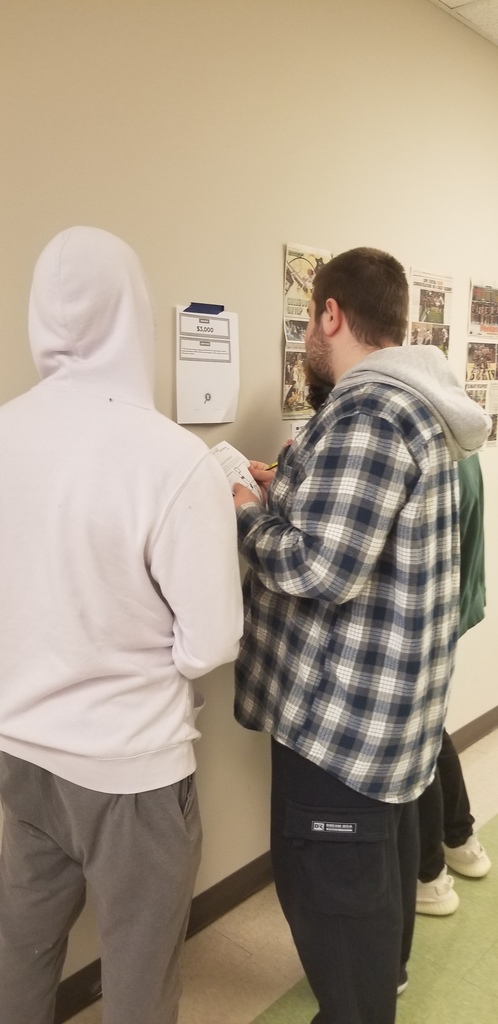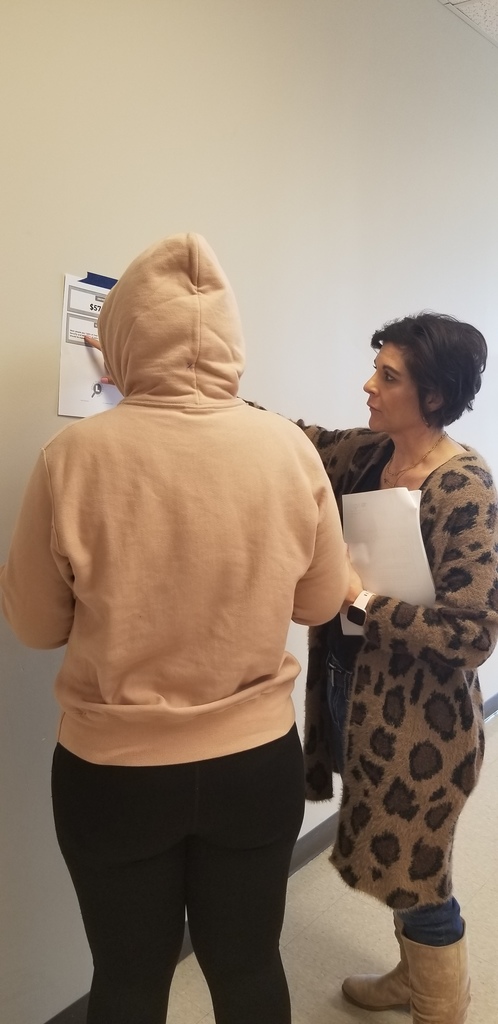 Mr. White's choir students practice for their solos and ensembles.